The Americans with Disabilities Act (ADA) is one of the most important pieces of legislation in the United States, especially when it comes to protecting workers' rights. When an employee has a disability that requires some reasonable accommodation from their employer, the employer is expected to meet these needs so the employee can perform their job duties. Employers have a legal obligation to provide these reasonable accommodations. They are also legally prohibited from discriminating against employees or job applicants who have disabilities. Specifically, an employer may not discriminate against an employee or applicant with a disability when their condition would not impact their ability to perform job duties given reasonable accommodations.
Disability discrimination occurs whenever an employer fails to abide by their legal obligations to disabled employees. Every American worker has legal protections at the state and federal levels designed to protect them from discrimination, but not all employers abide by these regulations. If you believe you are the victim of disability discrimination of any kind in Los Angeles, the Law Offices of Miguel S. Ramirez can provide the legal counsel you need to hold your employer accountable.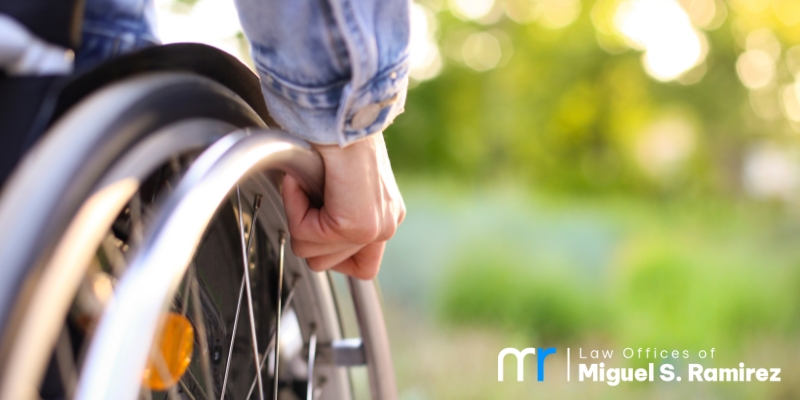 Why Should I Hire a Los Angeles Disability Discrimination Attorney?
Many employees believe they can handle a case against their employer on their own. However, the reality is that interpreting and leveraging the anti-discrimination laws of California and the Equal Employment Opportunity Commission (EEOC) of the United States is more challenging than many expect. When you have been subjected to disability discrimination, your livelihood could be at stake, and you may not fully understand the scope of your legal options.
An experienced Los Angeles disability discrimination attorney can offer the comprehensive legal representation you need to navigate your case successfully. The Law Offices of Miguel S. Ramirez understand that every client has a unique story and situation. We take the time to get to know every one of our clients to provide individualized legal counsel. Ultimately, hiring the right attorney to represent you can help you hold your employer accountable for their illegal behavior. It may also yield compensation for any damages you sustained due to their discriminatory actions.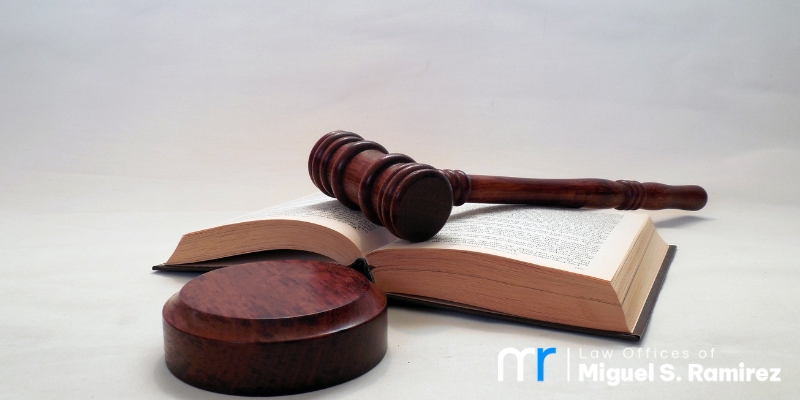 Understanding Disability Discrimination
The legal protections in place for California workers are broader than many people realize. Still, it's important to note that some disabilities do prevent some individuals from performing certain job duties. A disability may effectively prevent the individual from performing a certain task vital to the position, and this would mean the individual is not legally qualified for the position. However, if an individual only requires a simple, reasonable accommodation to complete the task, the individual is legally qualified for the job.
California law prohibits employers from discrimination on the basis of disabilities. This law applies in several ways:
Employers may not discriminate against an employee or applicant on the basis of any physiological disease, medical condition, disorder, disfigurement, or anatomical differences when reasonable accommodation would ensure these individuals could complete their job duties.
Employers may not discriminate on the basis of medical conditions or impairments that may be in remission, such as cancer. For example, an employer cannot fire an employee who recently recovered from cancer because they are afraid the employee may need to take medical leave in the future if the condition resurfaces.
Employers may not discriminate on the basis of temporary impairment from a physical or mental condition. This includes broken bones, pregnancy, or diagnosis with a mental health condition such as ADHD, anxiety, Post-Traumatic Stress Disorder (PTSD), or depression.
Many disability discrimination cases involve violations of both state and federal statutes. It's possible for an employer's behavior to qualify as a violation of California state law as well as the federal ADA. If you believe your employer's recent behavior violates any disability discrimination laws, it's vital to consult with an attorney as soon as possible.
Examples of Disability Discrimination
Many people believe that California's at-will employment law provides justification for an employer to fire anyone for any reason or no reason at all. While at-will employment laws do provide wide flexibility in terms of hiring and firing, employers may not fire employees for illegal reasons. They are also prohibited from violating anti-discrimination laws to protect their bottom lines.
Disability discrimination can take many forms. Common examples of disability discrimination in Los Angeles include:
Failure or refusal to comply with ADA policies, such as providing a reasonable accommodation for an employee's disability or medical condition.
Failure or refusal to comply with the Family and Medical Leave Act (FMLA) or the California Family Rights Act (CFRA) as they pertain to an employee's disability or medical condition.
Refusal to hire a qualified employee on the basis of their disability or perceived disability.
Terminating an employee with a disability or medical condition who requested reasonable accommodations.
Refusal to engage in the interactive process, which is the procedure for determining an employee's reasonable accommodations prescribed by the ADA.
If you recently experienced any situation that resembles these examples, you likely have grounds for legal action under the anti-discrimination laws of California and the United States. The sooner you speak with a Los Angeles disability discrimination lawyer, the better your chance of securing a satisfactory result with your claim.
How Can a Los Angeles Disability Discrimination Lawyer Help Me?
A successful disability discrimination claim against an employer who has violated US and/or California anti-discrimination laws serves several purposes. First, it can potentially help you recover damages, including reinstatement to a previous position, back pay and lost income, and possibly even compensation for emotional distress. Second, a successful claim can prevent the employer from engaging in similar behavior in the future. When you have the right Los Angeles disability discrimination attorney on your side, you could not only succeed in holding your employer accountable for your own damages, but also prevent others from experiencing discrimination.
It's understandable to have doubts and concerns about your legal options in this challenging situation. Fortunately, the team at the Law Offices of Miguel S. Ramirez can provide reassurance and support when you need it most. If you are ready to discuss your case with an experienced and compassionate Los Angeles disability discrimination lawyer, contact us today to schedule a consultation.