Employment Law Attorney in Los Angeles, CA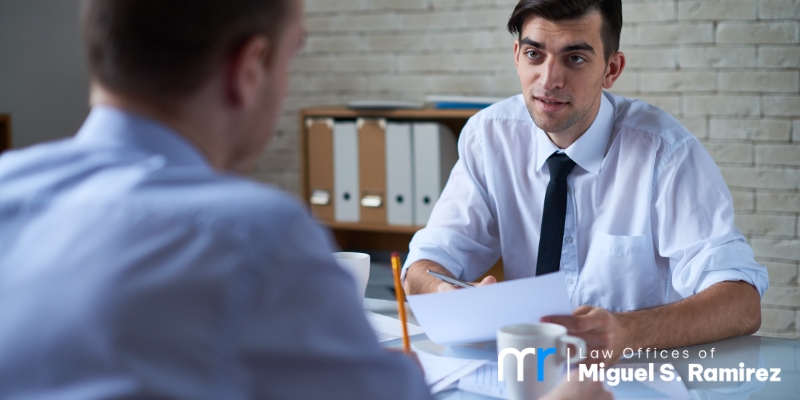 Every American is afforded various rights and legal protections when it comes to their employment. For example, workers have the right to a safe work environment with the tools, equipment, and policies in place necessary for them to complete their job duties. They also have the right to a workplace free from harassment, discrimination, and unethical employment practices. Unfortunately, many workers in the Los Angeles, CA area experience significant problems at work, and these issues can jeopardize their livelihoods and cause tremendous emotional distress.
If you believe you have experienced mistreatment at work, or if you believe your employer has violated state or federal laws in their handling of your employment, it is crucial to secure legal representation as soon as possible.
The Law Offices of Miguel S. Ramirez can provide the legal counsel you need when you have experienced illegal treatment of any kind in your workplace. Our team understands the stress and uncertainty that follow most workplace disputes. We know that you may fear for your job and your future after your employer has violated your rights. Our goal is to provide the comprehensive and client-focused legal representation you need to approach the situation with confidence.
Why Should I Hire a Los Angeles Employment Law Attorney?
It's easy to feel powerless when you have lost your job due to discrimination or experienced mistreatment at the hands of your employer. Unfortunately, many people experience mistreatment at work but choose to bear it out of fear of losing their jobs and livelihoods. Others encounter ethical dilemmas, such as discovering their employers have violated important regulations or laws and may be afraid to speak up about their experiences. Whatever your case may entail, it will be much easier to handle the situation when you have reliable legal counsel on your side.
Your Los Angeles employment law attorney can provide invaluable support and guidance no matter what your situation entails. The Law Offices of Miguel S. Ramirez have extensive experience handling a wide variety of employment law cases for our clients in the Los Angeles, CA area. As a result, we are fully qualified to help you determine your best legal options in your situation.
We understand that interpreting US and California employment laws can be challenging. In addition, time may be a critical factor when it comes to your ability to provide for your family. You can rely on the Law Offices of Miguel S. Ramirez for comprehensive legal representation in many types of employment law cases.
Cases Our Firm Handles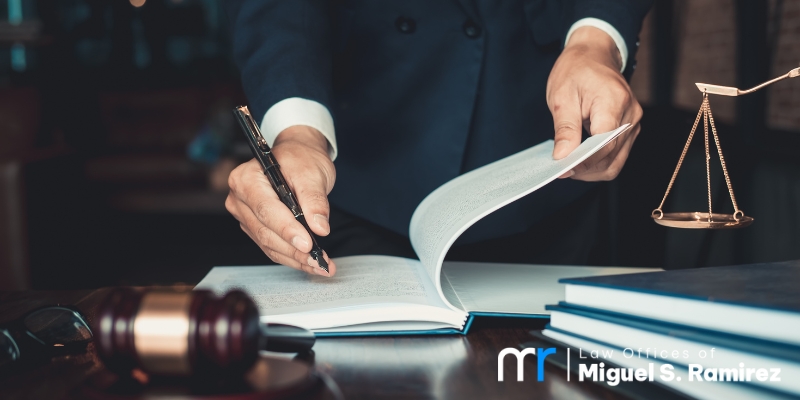 The field of employment law is extremely broad because many types of disputes can arise between employees and their employers. A skilled Los Angeles employment law attorney is well-versed in these case types and will carefully review a client's situation to help them determine the best approach to their situation. Our firm has experience handling many types of employment law cases, including:
Wage and hour disputes. Employers must pay their employees correctly according to California state law. California has different minimum wage and overtime requirements than those imposed by federal employment laws. Unfortunately, some employers may try to use this as an excuse to pay employees less than they legally deserve.
Sexual harassment. Every American has the right to expect a workplace free from all forms of harassment. Sexual harassment is any harassment based on the victim's sex or sexual orientation. If you have been subjected to crude jokes, sexual remarks, or requests for sexual favors from your employer, these are all clear examples of sexual harassment.
Employment discrimination. All employers must uphold anti-discrimination policies, and it is illegal at both the state and federal level for any employer to make job-related decisions on the basis of an employee's personal traits. Discrimination on the basis of race, national origin, ethnicity, skin color, religion, age, or medical status is illegal in the US.
Whistleblower retaliation. Every employee has the right to act as a whistleblower to report illegal or unethical practices in their workplace. As long as an employee files their whistleblower report in good faith, the employer may not fire them or take punitive actions against them in response.
Family and Medical Leave Act (FMLA) disputes. The FMLA exists to provide flexibility and job security to those who need time off work to address medical problems or to care for loved ones with medical complications. If your employer denies a good-faith FMLA request or fires you for taking FMLA time, we can help you determine your best options for legal recourse.
Failure to accommodate. The Americans with Disabilities Act (ADA) requires employers to make reasonable accommodations for their employees, such as wheelchair access and equipment that enhances accessibility for employees. If your employer refused to make reasonable accommodations for your medical status, you may have grounds to file a civil claim against them.
Wrongful termination. California enforces an "at-will" employment law, meaning both employees and employers generally have the right to end a working relationship at any time. This may occur with or without prior notice and with or without cause. However, at-will employment does not permit employers to fire employees for illegal or discriminatory reasons. If you believe you lost your job through a wrongful termination, our team can help you hold the employer accountable.
If you believe a recent experience at work qualifies for legal action, the team at the Law Offices of Miguel S. Ramirez are ready to assist you with these issues and others.
How Can Filing an Employment Dispute Help Me?
Your employment dispute can serve two important purposes. First, it can help you recover any losses you sustained due your employer's illegal actions. Damages available in your claim could include lost income, lost benefits, loss of your position, and compensation for emotional distress in some cases. Second, holding your employer accountable can reduce the chances of others facing similar treatment in the future.
The Law Offices of Miguel S. Ramirez has experience representing Los Angeles clients across all industries. Asa result, we know every employee has a unique situation that deserves individualized attention. If you are ready to speak with an experienced and compassionate Los Angeles employment law attorney about your case, contact the Law Offices of Miguel S. Ramirez today and schedule a consultation with our team.