Burbank Employment Attorney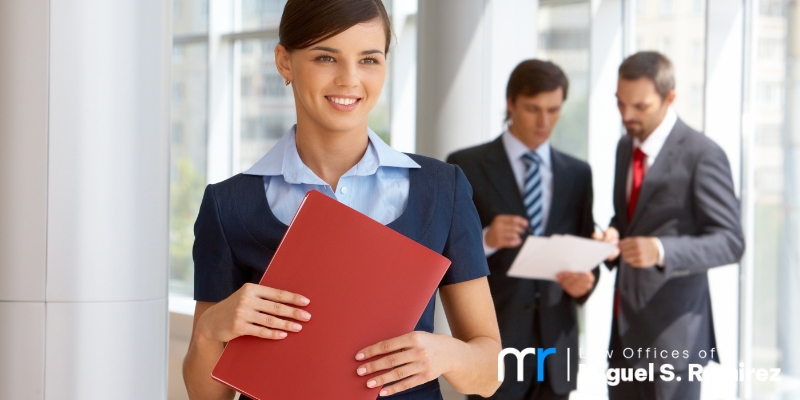 Almost every individual across the country spends most of their time at their job. With the amount of hard work, care, and time that you put into your position, the least you deserve is to be treated fairly and with respect in your workplace. Luckily, every employee has rights and different forms of protection granted through federal and state laws. At the Law Offices of Miguel Ramirez, we work to assist, support, and represent Burbank, CA employees and protect their rights when dealing with employment law issues.
The Law Offices of Miguel Ramirez: Your Burbank Employment Attorney
Here at the Law Offices of Miguel Ramirez, we are dedicated to defending the rights of California employees. We believe that every employee deserves to feel comfortable in their place of work and to be treated with respect. Employment law issues can be complex, especially when there are disputes between an employee and an employer or when an employee is too intimidated to file a case. Don't hesitate to hold your employer accountable if you're dealing with a hostile work environment or facing discrimination. With over 20 years of experience, you can trust that Attorney Miguel Ramirez will use his knowledge and skills to fight for you.
What Is Employment Law in Burbank, CA?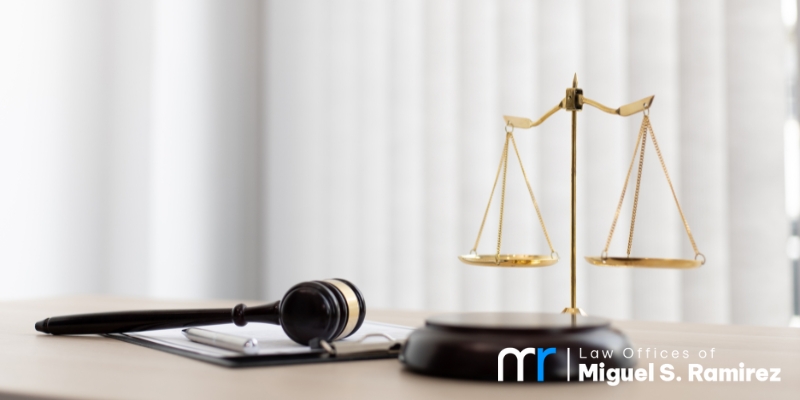 Employment law is an area of the law that focuses on the rights and protections given to all employees in their place of work. In addition to federal laws that provide protection, California has what is known as the California Labor Code, which defines the different rights of employees in the state. Some of the rights granted to employees in California include:
The right to be paid fair wages for the job you perform
The right to a safe workplace (free of dangerous conditions that could cause injuries or illnesses)
The right to a workplace free of harassment and discrimination
The right to be protected from retaliation if filing an employment law claim (such as a complaint)
The right to take unpaid time off to care in applicable circumstances (such as to care for a sick family member)
The right to protection from wrongful termination
Types of Employment Law Cases
Because employment law focuses on the rights of the employees, most cases involve circumstances where an employer is violating these rights. Some of the most common employment law violations that cause employees to file a case include:
Discrimination
Unfortunately, discrimination can come in a variety of forms and has been historically present in the workplace. As a result, there are now multiple forms of legislation granting protection to employees from discrimination at their places of work. Both the Civil Rights Act of 1964 and California's Fair Employment and Housing Act (FEHA) state that a workplace cannot discriminate against any individual based on the following:
Race
Gender / gender identity
Religion
Age
National origin
Disability
Pregnancy
Genetic information
Sexual orientation
Medical conditions
Military or veteran status
Harassment
Harassment in any form should not be tolerated in the workplace. Harassment can include physical, sexual, and verbal behaviors that violate an employee's rights—often making them feel threatened, unsafe, and uncomfortable. All employees have the right to a safe place of work, but with consistent harassment, it can quickly become a hostile work environment.
California law categorizes harassment into two main categories:
Quid Pro Quo HarassmentQuid pro quo is a form of sexual harassment that occurs when an individual in a place of power hints, like an employer or supervisor, asks an employee to engage in sexual activity in exchange for some benefit. The employee could be offered benefits such as a raise or promotion, or the employer could threaten to take something away from the employee if they don't engage. Quid Pro Quo Harassment is one of the most common forms of harassment in the workplace.
Hostile Work Environment HarassmentA hostile work environment, on the other hand, occurs when an employer or individual in place of power creates an unsafe, abusive place of work for their employee. A hostile work environment does not have to involve sexual harassment, but it has in some cases. Some common forms of Hostile Work Environment Harassment include:

Inappropriate touching
Constant remarks with sexual innuendos
Bullying based on race, gender, religion, or other protected characteristics
Physical harassment, such as pushing, fighting, attacking, or touching another employee without consent
Wrongful Termination
Most workers in California are known as "at-will" employees, meaning an employer can hire or fire them as they desire without having to give justification as to why they did it. With that said, legislation in place makes it illegal for employers to fire an employee based on certain conditions. According to the California Labor Code, employers cannot fire their employees:
As an act of discrimination
As an act of retaliation—retaliation against an employee for specific actions, such as filing complaints, is illegal.
If they took time off work
If they are a victim of domestic abuse or sexual assault
If they suffered an injury from a crime that caused physical or mental issues
Wage Disputes
Employers must compensate all employees fairly for the jobs they perform. Unfortunately, sometimes employers violate employees' rights to fair compensation through illegal actions such as:
Not paying the minimum wage to employees
Not providing required meal or rest breaks for employees
Not providing overtime pay or failing to pay correctly
Misclassifying workers to avoid paying correct wages
Management taking tips earned by employees
Denial of Benefits
California law not only provides employees with rights that protect them in the workplace, but it grants different kinds of benefits to them as well. It is illegal for your employer to deny you legally required benefits or promises to you in a job contract. These benefits include:
Unpaid family or sick leave
Social security
Workers' compensation
Pregnancy leave
Paid sick leave (when eligible)
Final wage payments
Why You Need an Employment Law Attorney
When it comes to employment law and protecting your rights as an employee, working with an experienced employment lawyer like Attorney Miguel Ramirez can help in more ways than one. A wide range of legal aspects goes into filing a case against your employer, which our team can help you navigate and better understand. We can also use our knowledge of employment law to provide you with advice and work together to hold your employer accountable. Your case will likely also involve a trial or some form of litigation, in which Attorney Ramirez has decades of experience. Using his negotiation skills and experience in the world of law, Ramirez can represent you in court and fight for the best possible outcome. We believe that all employees who have their rights violated in their place of work deserve compensation, which is why we will fight to make sure your voice is heard, and your case is strong.
FAQs About Burbank, CA Employment Law
Can an Employee Sue an Employer in Burbank?
In most cases, an employee can sue an employer for violating their rights in California and ask for compensation. When this happens, it's best to hire an experienced attorney to help you file a case and guide you through the legal aspects.
How Long Do You Have to Sue an Employer in California?
The time you have to sue your employer will depend on your case. Discrimination and harassment cases have a statute of limitations of only one year. If you want to file a lawsuit, you must do it within a year of an incident's occurrence. For circumstances such as an employer's failure to pay you correctly, you have three years to file a case. If an employer breaches their contract with you, you have up to four years to create a valid case against them.
Can My Employer Fire Me for Taking Family or Sick Leave?
No. It is illegal for an employer to fire an individual because they have to take time away from work for personal issues through the California Family and Medical Leave Act.
Can I Sue My Employer for Emotional Distress in Burbank, CA?
Yes. Depending on your case, if your employer caused you severe, consistent emotional distress through their behaviors, you may be able to sue them for the damage they caused.
Am I Entitled to Overtime Pay?
If you are classified as a "non-exempt" employee in California, you are legally entitled to overtime wages when you work over 40 hours in a single work week.
California Employment Law Attorney
Every employee has rights that should be recognized and respected, at all times. Whether you're not being compensated fairly for your job or experiencing harassment in the workplace, please don't wait to seek legal assistance from our team. Here at the Law Offices of Miguel Ramirez, we are committed to helping victimized employees in Burbank file strong cases, have their voices heard, and get the compensation they deserve for what they've had to go through. To learn more about our employment law services and how we may be able to assist you with your case, contact us today for a free consultation.