Whistleblower Retaliation Attorney in Los Angeles, CA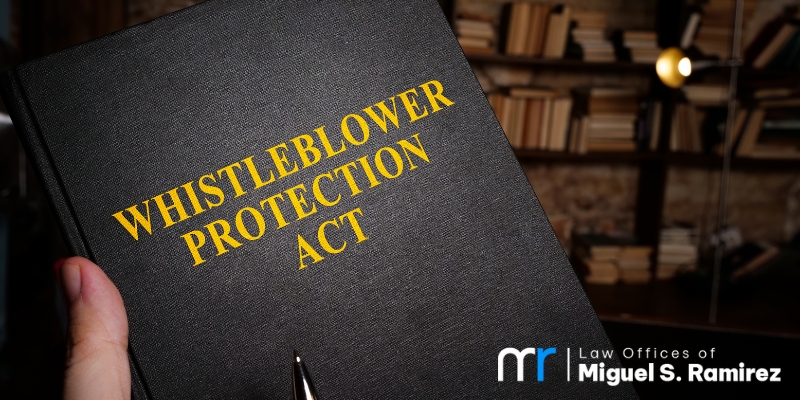 In the United States, a "whistleblower" is anyone who reports an employer's misconduct to the appropriate authorities. For example, if a factory worker discovers their employer has been illegally dumping industrial waste, they may become a whistleblower by contacting the Environmental Protection Agency. If the employee works for a company that is knowingly producing a dangerous drug, they may contact the Department of Health or the Food and Drug Administration.
Over the past several decades, US whistleblowers have taken incredible risks to expose corruption, malfeasance, and a wide range of illegal and unethical practices committed by their employers. Unfortunately, many whistleblowers who act in good faith lose their jobs and experience a wide range of adverse treatment in response.
It is important to note that whistleblowing is a legally protected action in the US as long as the whistleblower files their complaint in good faith. As a result, employers may not take punitive action against any whistleblower. If you recently reported your employer's misconduct and suffered any form of retaliatory punishment, you likely have grounds for a civil claim against your employer. A Los Angeles whistleblower retaliation lawyer is the best resource to consult in this situation.
Why You Need a Los Angeles Whistleblower Retaliation Attorney
Every American worker is protected at the federal level when it comes to registering a whistleblower report. California's employment laws also provide additional legal protection for employees who make good faith whistleblower reports to state and federal agencies. Unfortunately, not all employees are aware of these rights. Many employees witness misconduct in their workplaces but do not report it out of fear of termination. Others consider making whistleblower reports only to suffer adverse treatment or wrongful termination from their employers.
Whatever circumstances your case entails, it will be much easier for you to navigate your legal proceedings with the help of an experienced Los Angeles whistleblower retaliation attorney. After your employer takes illegal punitive action against you for a good-faith whistleblower report, contact an attorney. Your legal team can work closely with you to help you determine your claimable damages.
The Law Offices of Miguel S. Ramirez have extensive experience helping whistleblowers exercise their state and federal rights after filing their reports. We have helped many past clients hold their employers accountable for retaliation. Our team is ready to put this experience to work for you.
What Is Whistleblower Retaliation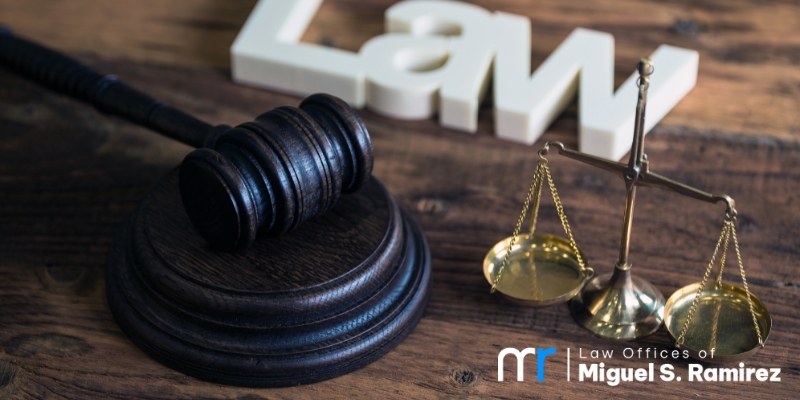 As the name suggests, whistleblower retaliation is any negative action from an employer in response to the employee's whistleblowing report. However, it's important to note that a whistleblower must act in good faith to have full legal protection from retaliation. This means they cannot file a whistleblower report with the sole intention of harming their employer or collecting a reward. The report must come from a genuine concern for the safety and wellbeing of those potentially affected by the employer's actions.
Some of the most reported forms of whistleblower retaliation in the US include:
Terminating the employee. California may enforce at-will employment, but this does not afford employers the right to fire employees for illegal reasons. If an employee is fired in response to a whistleblower report they made in good faith, the employer is guilty of illegal retaliation.
Docking pay or cutting hours. An employer may attempt to demote an employee or transfer them to a lower-paying position as punishment for their whistleblower report. Some employers may attempt to excuse these actions, but the timing of such decisions after whistleblower reports gives them flimsy protection against claims of whistleblower retaliation.
Hostile work environment. An employer who begins to treat a whistleblower poorly or interferes with the whistleblower's ability to do their job is liable for retaliation. It's possible for the whistleblower to experience a hostile work environment due to the actions of supervisors, coworkers, or both depending on the nature of the situation.
Transferring the employee. An employer may attempt to subvert a whistleblower report and punish the whistleblower by transferring the whistleblower to a different department or workplace. When this creates undue hardship for the employee, the action can constitute retaliation.
It's also important to remember that whistleblowing does not necessarily need to pertain to illegal conduct on behalf of the employer or involve state or federal oversight agencies. For example, if an employee reports sexual harassment of a coworker to their employer and they suffer retaliation, this would also qualify for a whistleblower retaliation claim.
What to Expect from Your Los Angeles Whistleblower Retaliation Attorney
The right attorney can be an invaluable asset when you have experienced whistleblower retaliation. If you have acted as a whistleblower in any capacity and experienced adverse treatment in your workplace in response, it's vital to consult an experienced Los Angeles whistleblower retaliation lawyer as soon as possible. Your attorney can help you determine the full scope of your damages and hold the responsible party accountable for their actions. The sooner you retain legal counsel, the better your chances will be of succeeding with your claim.
The Law Offices of Miguel S. Ramirez understand the difficult circumstances most whistleblowers experience after filing their reports. Our team has helped many clients in the Los Angeles area navigate legal proceedings following whistleblower retaliation. We understand that every case is unique, and every client has a different story. That's why we take time to get to know every client's situation and provide fully individualized and compassionate legal representation.
Seek Help Today
If you have recently filed a whistleblower report with your employer, a state oversight agency, or a federal agency and experienced adverse treatment in response, we can help you exercise your rights. A successful claim may secure reinstatement and back pay if you've been wrongfully terminated. You may also receive compensation for your emotional distress, repayment of your legal fees, and compensation for other out-of-pocket costs resulting from retaliation. Contact the Law Offices of Miguel S. Ramirez today to schedule your consultation with an experienced Los Angeles whistleblower retaliation attorney.