Sexual Harassment Attorney in Los Angeles, CA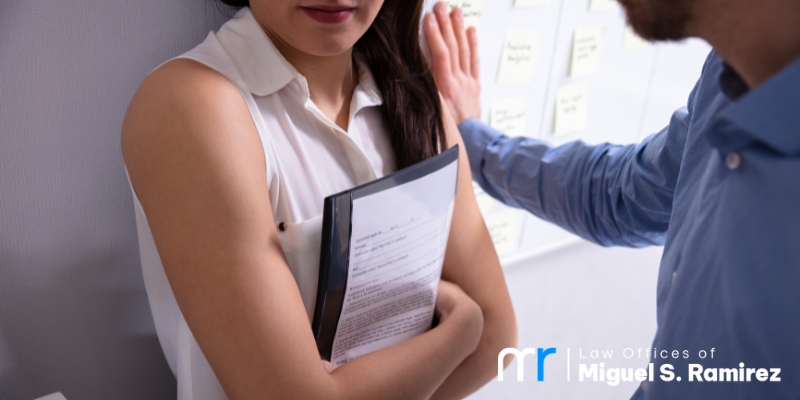 Every American worker in every industry has the right to expect a workplace free of sexual harassment. This type of behavior creates a hostile work environment for the victim, and they may be pressured into leaving their job to escape their situation. Worse, they may become victims of sexual assault and similar crimes. If you believe you have been subjected to sexual harassment in your workplace and internal conflict resolution options have failed to address the situation, you need a Los Angeles sexual harassment attorney.
Your legal team can help you put a stop to the behavior in question. If sexual harassment led to financial losses, you can rely on your attorney to recover compensation on your behalf. It's also possible to ensure that the party that harassed you faces appropriate criminal penalties with a successful sexual harassment claim. No matter the legal action your unique situation entails, the Law Offices of Miguel S. Ramirez are ready to assist you.
Why Should I Hire a Los Angeles Sexual Harassment Attorney?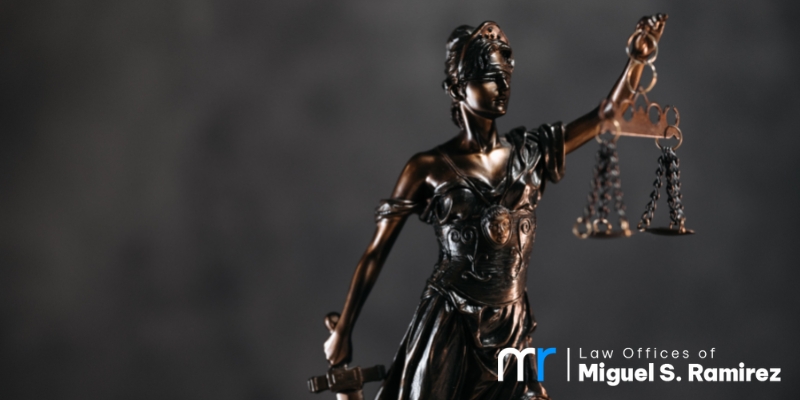 Employment laws in California often seem one-sided in favor of employers. For example, the at-will employment law appears to allow employers to fire employees with or without justification whenever they choose. While at-will employment does provide employers generous flexibility in terms of their hiring and firing decisions, it also provides employees with the option to leave a job whenever they like.
Unfortunately, many people who experience sexual harassment in the workplace ultimately lose their jobs from these experiences. Their employers may hide behind at-will employment laws to conceal their motives. Some are pressured to quit, while others are terminated for refusing sexual advances from their superiors or reporting sexual harassment from coworkers. These are just a few examples of how sexual harassment can cause tangible losses. In addition, the actual experience of sexual harassment can be incredibly traumatic as well.
Your Los Angeles sexual harassment lawyer will be invaluable when it comes to holding your employer responsible for your losses and the emotional distress you experienced. They can help you gather the evidence you will need to build your case against your employer. Then, your attorney can guide you through the process of filing a claim with the Equal Employment Opportunity Commission (EEOC).
What to Expect from the EEOC Claim Process
The EEOC is the federal agency responsible for handling and investigating claims of sexual harassment and discrimination in American workplaces. There are various laws in place at the state and federal levels designed to prevent this type of issue from arising. However, employers are responsible for enforcing these laws and upholding anti-harassment policies in their workplaces.
Any employee who experiences sexual harassment in the workplace should first report the issue through their employer's internal conflict resolution process. If this fails to provide an acceptable solution or is not an option, the employee may proceed with a claim to the EEOC or the equivalent state agency, the Department of Fair Employment and Housing (DFEH). The EEOC will then request a complete explanation of your experiences and any evidence you can provide.
Some of the most reported instances of sexual harassment in California workplaces include:
Overt sexual remarks, jokes, and crude insults that create a hostile work environment.
Unwelcome sexual references, sexual gestures, and sexual advances.
Requests for sexual favors, such as "quid pro quo" proposals from supervisors. For example, a supervisor may request a sexual favor in exchange for a promotion or other job-related benefits.
Displays of pornographic materials in the workplace.
Sexual assault, including groping and sexual battery. This type of behavior will likely lead to serious criminal charges against the responsible party in addition to an EEOC claim of sexual harassment.
If any of these examples align with your recent experiences in your workplace, it is important to consult an experienced Los Angeles sexual harassment attorney as soon as possible. An experienced lawyer will not only help you hold your employer accountable for their actions but also help you secure compensation for your losses.
Potential Compensation for a Successful Sexual Harassment Claim
After you file your sexual harassment claim with the EEOC, they will investigate your claim to determine whether you have grounds for a civil claim against your employer. If the EEOC determines your claim is valid, they will send you a Notice of Right to Sue that allows you to proceed with a civil claim for sexual harassment. If your experience involved any criminal behavior, the EEOC may open a criminal case against your employer and/or the party responsible for the mistreatment you suffered.
Every sexual harassment claim is unique, and plaintiffs can potentially secure several types of damages from their successful claims. For example, if you were forced to leave your job due to a hostile work environment or were terminated for refusing sexual advances from your supervisor, you could be entitled to reinstatement. You may also receive back pay for the wages lost after your experience. It's also possible to hold your employer accountable for any out-of-pocket expenses you incurred
.
Victims of sexual harassment are often entitled to compensation for emotional distress. If the perpetrator engaged in any physical misconduct, such as sexual battery, they would likely face criminal charges in addition to civil liability. In this case, the victim may secure compensation for pain and suffering, and the judge handling the criminal case could award additional restitution. It's also possible for the defendant to receive punitive damages if their behavior was particularly egregious.
Find Legal Counsel You Can Trust
Experiencing sexual harassment in the workplace can be distressing, isolating, and frustrating. It's easy to feel alone after a sexual harassment incident, especially in the workplace you must endure every day. Fortunately, the right Los Angeles sexual harassment lawyer can provide the reassurance and support you need. The Law Offices of Miguel S. Ramirez have extensive experience representing clients in the Los Angeles area after a sexual harassment incident. We know the pain and damage that sexual harassment can cause, and our goal is to provide every client we represent with individualized and effective legal representation.
If you are prepared to take legal action in response to sexual harassment, we can help. The sooner you start building your claim, the more likely you are to succeed. Contact the Law Offices of Miguel S. Ramirez today to schedule your consultation with an experienced Los Angeles sexual harassment attorney.