Failure to Accommodate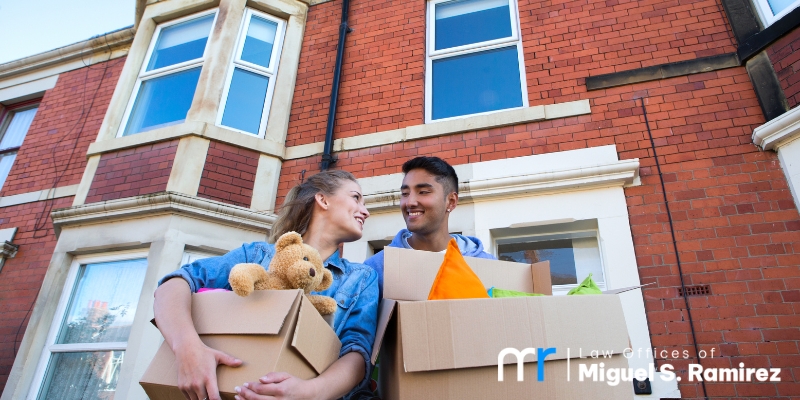 Every American worker has various legal protections designed to prevent exploitation, mistreatment, and discrimination from their employers. The Equal Employment Opportunity Commission of the United States (EEOC) is the federal agency responsible for developing and enforcing anti-discrimination laws. Currently, there are also various state-level protections in place designed to safeguard California workers from mistreatment.
One of the most important pieces of legislation in this regard is the Americans with Disabilities Act (ADA). This law prevents employers from discriminating against employees on the basis of a disability, medical condition, or a perceived disability or medical condition. The Family and Medical Leave Act (FMLA) also provides protection to employees who need to take a leave of absence for medical reasons. The FMLA also ensures job protection for them upon their return to work.
The Law Offices of Miguel S. Ramirez can provide the legal counsel you need when you have been adversely affected by an employer's failure to accommodate your medical status. We understand that you may feel isolated and distressed about your situation. Many employees believe they have no legal recourse against an employer who has discriminated against them or refused to provide the reasonable accommodations they need to work. Our team can review the details of your situation and help you determine your best legal response to an employer's failure to accommodate.
What Is Failure to Accommodate?
It's important to note that an employee is still considered "qualified" for a job if they require a reasonable accommodation to perform their job duties. Unfortunately, many people in California assume the state's at-will employment law allows employers to fire employees for any reason. However, employers may not fire employees for illegal reasons like the need to make a reasonable accommodation. They are also legally prohibited from basing hiring decisions on discriminatory reasons, such as refusing to hire an employee due to their perceived need for reasonable accommodations.
When an employee is qualified for a job but requires reasonable accommodations to perform their job duties, their employer has a legal obligation to make these accommodations. "Failure to accommodate" means that an employer has not taken steps to ensure an employee with a disability or medical condition can perform their job duties. It's also possible for a legal dispute to arise over "refusal to accommodate" if an employer refuses to hire an employee because they will need a reasonable accommodation to perform their job duties.
What is a Reasonable Accommodation?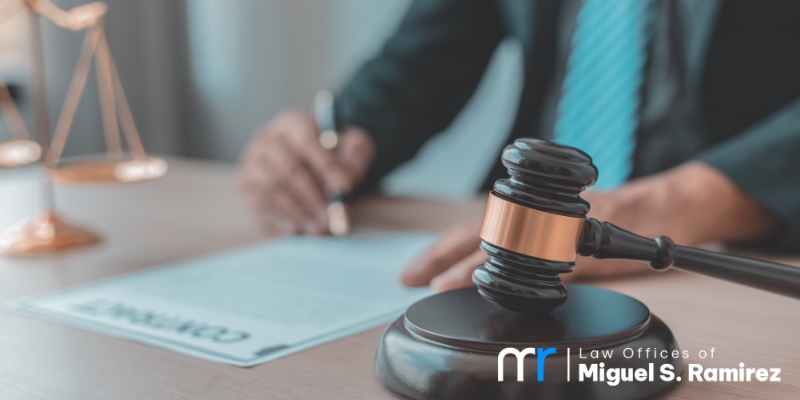 A "reasonable accommodation" is any workplace change necessary that allows an employee with a disability or medical condition to perform their job duties. An accommodation is "reasonable"as long as it does not create undue hardship for the employer. Some examples of commonly cited reasonable accommodations include:
Workstation modifications, such as ergonomic seating and electronics designed for users with disabilities.
Handicap accessibility, such as wheelchair ramps and handicap-accessible bathrooms.
Periodic breaks and work hour flexibility.
Modified duties or job transfer when an employee develops a sudden change in their medical status due to acute injury or illness.
Flexibility for employees to attend necessary medical appointments.
Job protection during a medical leave of absence is provided by the FMLA.
If your employer has refused to make one of the above accommodations, you likely have grounds for a claim of failure to accommodate. It's important to remember that it's best to attempt to resolve such issues internally before taking legal action. However, you may pursue legal action if you have requested a reasonable accommodation that poses no undue hardship to your employer, but they have refused. Similarly, if the employer has taken adverse action against you in response to your reasonable accommodation request, you likely have grounds for legal action.
Employers have a legal obligation to engage in the interactive process to determine an employee's needs under the ADA, FMLA, and other legislation in place designed to protect disabled employees. The interactive process is essentially a dialogue between the employee and the employer used to determine what accommodations the employee requires due to their medical status. The employee may suggest accommodations, and the employer has the right to argue against any proposals that pose undue hardship. However, the employer must make a good-faith effort to find a solution that suits the employee's needs. If an employer refuses to engage in an interactive process, this is an example of failure to accommodate.
Potential Outcomes of a Claim for Failure to Accommodate
A successful claim against an employer who refused or failed to provide reasonable accommodations can help you prevent others from experiencing similar mistreatment from the employer in the future. It will also hold the employer accountable for breaking applicable state and federal laws. However, you could also recover damages for your experience. To succeed with your failure to accommodate claim, you must prove that you have a covered disability or medical condition, that you are qualified for the job in question, and that your employer could have provided reasonable accommodations without undue hardship.
Some failure to accommodate claims will lead to "equitable relief," meaning the employee will be reinstated to their position or provided the employment in question with the reasonable accommodations they required. It's possible for some employers to also face punitive damages if their behavior was egregious or if they engaged in any fraud to conceal their actions. Some plaintiffs will qualify for back pay if they were wrongfully terminated after requesting reasonable accommodations or medical leave. Others may be entitled to front pay for wages they should have received but were prevented by the employer's actions.
Many claimants will also qualify to hold employers accountable for their legal expenses and emotional distress. The amount you receive depends on the specifics of your case, and an experienced Los Angeles employment law attorney is the best resource you can have when it comes to securing fair compensation for your employer's failure to accommodate.
Contact Our
Los Angeles Reasonable Accommodation Lawyers Today
The Law Offices of Miguel S. Ramirez understand the challenging nature of this type of situation. We know that you may be feeling desperate and uncertain, especially when your livelihood is at risk due to an employer's failure to accommodate. Fortunately, if you have a covered disability or medical condition, we can help.
Contact the Law Offices of Miguel S. Ramirez today to schedule a free consultation with an experienced Los Angeles reasonable accommodation attorney. We'll carefully review the details of your situation and guide you regarding how we can assist with your claim for failure to accommodate.