Burbank Disability Discrimination Attorney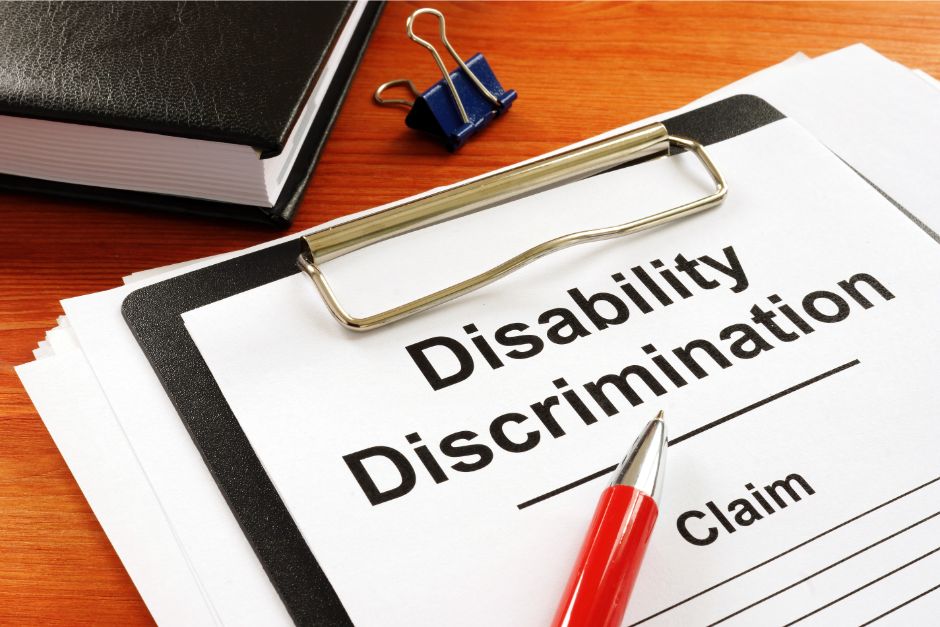 Every employee has rights. Within these rights are protections from unfair and harmful behaviors an employer can perform. If you are experiencing discrimination because of a protected characteristic, such as a disability, then your rights as an employee are being violated. If you are disabled and face unfair treatment at work because of your disability, don't wait to hold your employer accountable. At the Law Offices of Miguel Ramirez, we help Burbank, CA employees facing issues in the workplace have their voices heard.
The Law Offices of Miguel Ramirez: Los Angeles Disability Discrimination Assistance
There is no room for discrimination in the workplace. Here at the Law Offices of Miguel Ramirez, our team is committed to protecting the rights of all employees, especially those with disabilities. With over two decades of experience working in the world of law, Attorney Miguel Rodriguez can provide you with expert legal assistance and advice throughout your disability discrimination case, all while fighting for the best possible outcome. Our team is dedicated to helping victimized employees hold their employers accountable for their harmful actions. Whether your employer fails to accommodate you or you're being discriminated against, our team of legal professionals is ready to help you.
What Is Workplace Discrimination?
According to the California Fair Employment and Housing Act (FEHA), workplace discrimination is any type of unfavorable or unfair treatment an employee receives due to one or more protected characteristics. Workplace discrimination can come in many forms, such as constant verbal harassment or the denial of promotional opportunities.
FEHA protects employees from discrimination based on the following:
Physical or mental disabilities
Race
Gender
Color
Religion
National Origin
Pregnancy
Age
Genetic Information
Sexual Orientation
Gender Identity
Medical Conditions
Marital Status
Military or Veteran Status
The Americans with Disabilities Act of 1990
The implementation of the Americans with Disabilities Act (ADA) in 1990 granted new rights to disabled veterans in the workplace. These new rights were implemented in addition to the protections given to employees with the Civil Rights Act of 1964 and California's Fair Employment and Housing Act. This act states that a physical or mental disability "should not affect a person's right to participate in all aspects of society," which includes the right to be able to work and have a safe environment. The ADA makes it illegal to discriminate against any disabled employee, whether in private businesses or government agencies. It protects disabled employees from retaliation if they file a complaint about inappropriate treatment against their employer.
How an Employment Law Attorney Can Help You
Workplace discrimination cases can be incredibly complex, especially when there are disputes and other conflicts between the parties involved. By hiring an experienced employment law attorney, like Attorney Miguel Ramirez, you can trust that your case will be handled properly. Our team can not only make sure you understand your rights and the different laws involved, but we can also provide you with solid advice and help you navigate through the various legal aspects of your case.
In addition to our knowledge of the law, Attorney Miguel Ramirez has over twenty years of experience representing clients in court. Our team can defend and represent you in court, and we can use our negotiation skills to fight for the compensation that you deserve. Our team understands just how complicated disability discrimination cases are, which is why we are committed to providing you with high-quality legal help and working for the best outcome possible for you. From filing a complaint to negotiating a settlement, hiring an employment law attorney can make the legal process of a discrimination case much easier for everyone involved.
FAQs About Burbank, CA Disability Discrimination Law
How Do I Prove Disability Discrimination in California?
To file for disability discrimination in California, you must prove that you are an employee with a disability, that you are capable of performing your job despite your disability, and that your employer failed to accommodate you and your disability in some way or mistreated you because of it.
What Is the Average Settlement for a Discrimination Lawsuit in California?
According to research, the average discrimination lawsuit settlement in California is between $40,000 and $50,000. The settlement amount would depend on the circumstances and the employer's size.
How Do I File a Discrimination Lawsuit in California?
If you decide to file a lawsuit against your California employer, you must first file a complaint with the California Department of Fair Employment and Housing. Once you have filed, they will investigate your claim. If they do not want to engage in further litigation, then they will give you what is known as a "right-to-sue" notification. From there, you can work with a lawyer to file a case against your employer.
Should I Talk to HR Before Filing a Lawsuit?
When it comes time to file your lawsuit and prove discrimination occurred, having a filed HR complaint with your company can provide sufficient evidence. Your employer must also be aware of the incident or incidents that have occurred—and filing a complaint with HR is an excellent way to do that.
What Laws Protect Disabled Employees in California?
There are a variety of laws in place, both federally and statewide, that protect disabled employees. The Civil Rights Act of 1964, California's Fair Employment and Housing Act, and the Americans with Disabilities Act of 1990 all grant rights and offer protection for disabled employees in the workplace.
Burbank Disability Discrimination Attorneys
Disabled people face adversity every day. Luckily, with the help of different legislation in place, disabled individuals are protected against unfair and harmful behaviors in the workplace. These protections mean that your employer can be held accountable if you are discriminated against or harassed. At the Law Offices of Miguel Ramirez, we believe that every employee has the right to fair and respectful treatment in the workplace. If you are disabled and are receiving unfair treatment in your place of work, don't hesitate to see how our team can help you. Contact us today to learn about our employment law services and schedule a free consultation.