Burbank Failure to Accommodate Attorney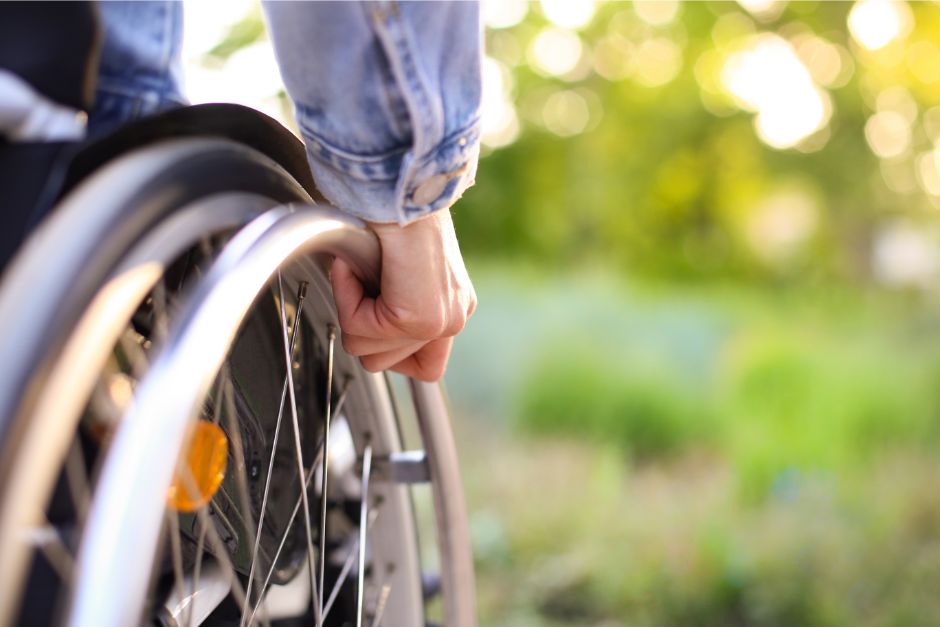 Disabled individuals face adversity every day. This adversity is why they are granted specific rights and protections through state and federal laws. One of the rights the law grants disabled employees is the right to request reasonable accommodation from their employer. When an employer refuses to accommodate, whether they deny the request that was put in or offer subpar options, this is known as failure to accommodate. If an employer fails to accommodate a disabled employee, the matter has become a form of illegal discrimination.
If you are a disabled employee in Burbank, CA who requested a reasonable accommodation and your employer denies you, they must be held accountable.
Burbank Failure to Accommodate Lawyer: The Law Offices of Miguel Ramirez
Here at the Law Offices of Miguel Ramirez, we are committed to fighting for disabled Burbank employees and representing their rights. We believe there is no room for discrimination and other harmful behaviors in the workplace, which is why we offer various legal services to help employees who face victimization at work. With over two decades of experience, Attorney Miguel Ramirez has extensive knowledge of the law and sharp negotiation skills that can help in any case. If you are facing discrimination in your workplace because of your disability, don't wait to make your voice heard.
What Does Failure to Accommodate Mean?
According to the Americans with Disabilities Act of 1990 (ADA) and the California Fair Employment and Housing Act (FEHA), a disabled employee has the right to request reasonable accommodations from their employer on behalf of their disability. When your employer refuses to do so, they are violating your rights, and the case becomes one of illegal discrimination. Most reasonable accommodations are relatively easy for employers to perform and can help their disabled employees in more ways than one. By failing to accommodate a disabled employee's request, your employer is not only making their employee's job more difficult, but they are also performing harmful, unfair actions against their worker.
Reasonable Vs. Unreasonable Accommodation
A reasonable accommodation is considered to be any accommodation that does not negatively affect or cause "undue hardship" to a business and assists a disabled employee in some way. Your employer is required to have an "interactive process" of communication with you where you can determine an accommodation that best helps you. Examples of reasonable accommodation include:
Allowing service animals on site
Making schedules more flexible
Increasing accessibility in the workplace
Buying equipment that increases accessibility or aids with job tasks
Allowing time off for medical care and treatment
Reassignment to an open position
Adapting the work environment
Unreasonable accommodation, on the other hand, is when a request would cause undue hardship or negatively affect a company in some way. If an employer can prove that the accommodation request was unreasonable, they are not legally obligated to fill it. Examples of unreasonable accommodation include:
Removing essential tasks from employee's job
Lowering production standards for just one employee
Causing undue hardship to the employer (such as causing danger to other employees, violating other employees' rights or benefits, etc.)
Displacing another employee of the company
Changing supervisors or employees in positions of power
The Advantages of Working with a Failure to Accommodate Attorney
When it comes to employment law issues, things can get complex fast. By working with a trusted Failure to Accommodate lawyer, like Attorney Miguel Ramirez, you can trust that your case will be handled with the utmost care. Using our negotiation skills, extensive knowledge of the law, and two decades of experience, our team can help with even the toughest of employment law cases and fight for the best outcome possible for you.
An employment law attorney can not only help you better understand the laws and your rights regarding your job, but we can also help you navigate through the complex legal areas of your case. With the help of our team, we can make the legal parts of filing an employment law claim much easier on you while protecting your rights throughout the case. In addition, we can also represent you in court and fight for the compensation you deserve.
FAQs About Burbank, CA Failure to Accommodate Law
What Happens If a Job Can't Accommodate You?
In most cases, if an employer can't accommodate their employee with a disability, they cannot require them to go to work. An inability to accommodate an employee's needs means that the employer will need to provide benefits when they cannot work or until the employer has found reasonable accommodation.
What Is An Example of An Unreasonable Accommodation?
An unreasonable accommodation is any accommodation that may cause a hardship to the business, take away a primary job responsibility, or displace an employee. For example, removing tasks from a disabled employee's job or not holding them to the same standards as other workers can be considered an unreasonable accommodation.
What Happens If My ADA Request Is Denied?
If you requested what you believe to be a reasonable accommodation from your employer and it was denied, you may be able to file a case against them to have the decision appealed. Your employee must provide the proper accommodations for you to perform your job correctly.
What Is An Example of Reasonable Accommodation?
Reasonable accommodation is an accommodation that does not affect or harm the business in any way but still helps their disabled employee. An example of reasonable accommodation includes allowing employees to bring their service animals or making the job site more accessible.
Attorney Miguel Ramirez: Burbank's Employment Law Attorney
As a disabled employee, it is your right to request reasonable accommodation from your employer. If your employer is illegally discriminating against you by denying your requests, they must be held accountable for their actions. At the Law Offices of Miguel Ramirez, our team is passionate about representing disabled employees and having their needs recognized. Whether your employer said your request was unreasonable or denied your request altogether, don't wait to see how a Failure to Accommodate lawyer can assist you. For more information on our team and our employment law services, contact us today.