West Hollywood Whistleblower Retaliation Attorney
Employees work hard to provide a living for themselves and their families. When going to work, there is an expectation that the employer you are working for is providing a legitimate and safe working environment. Unfortunately, some employers and coworkers use the business for illegal purposes. If an employee becomes aware of this behavior, they may fear speaking out because they feel that they will be retaliated against or fired. However, employees should feel confident and empowered to speak up when they see fraudulent or illegal activity occurring in the workplace.
At the Law Offices of Miguel S. Ramirez, our team knows how vital whistleblowers can be to keeping other employees and businesses free from fraud. Making the decision to stop such behavior can be difficult, but it is necessary. California recognizes the bravery in providing such information and has ensured that state laws protect those who choose to speak up. Our employment lawyer uses those laws to help you do what is right by reporting illegal, fraudulent, or immoral behavior in West Hollywood, CA.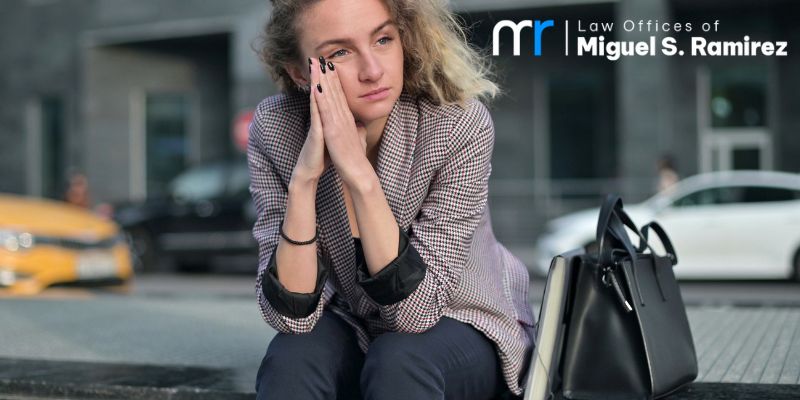 California Whistleblower Laws
The California Whistleblower Protection Act is the main law that protects those who speak up throughout the state. The act serves to provide employees with the right and the confidence to speak up and report fraudulent or illegal behavior without the fear of retaliation. Provisions include within the act include:
If an employee or job applicant files a claim and experiences any act of intentional retaliation, is threatened in any way, or is coerced in any way, then the person responsible could be fined up to $10,000 and serve in county jail for up to one year.
If a person retaliates against another for disclosing information, then they could be held liable for any damages, the costs of lost wages and attorney fees, and any emotional suffering resulting from the retaliation. In addition, employers may be penalized with punitive damages if the retaliation is considered egregious.
If an employee claims whistleblower retaliation against their employer, the burden of proof falls on the employer to prove that whatever action was taken was justified through clear and convincing evidence and that the action was legitimate and independent of the whistleblowing activity.
California is consistently ensuring that the act stays relevant and current with the ongoing shifts in employment. In 2014, the law was expanded to include protections specifically for employees who report violations internally as well as externally. This means that, if an employee reports a violation to a supervisor or manager, they have the same protections as they would when reporting it to a government or state entity.
Whistleblower Rights
Regardless of the place of employment, employees are granted rights and privileges that afford them whistleblower protections. Whenever an employee chooses to disclose information, they do so with the intent to reveal any of the following inappropriate actions and behaviors:
There has been a violation of state or federal law.
There are violations for noncompliance with local, state, or federal rules and regulations.
There are unsafe working conditions, practices, or policies.
Some situations of employment may find employees being asked to perform tasks that may violate one of these policies as well. Even if the employee does not speak up, if they refuse to participate, they are also protected from retaliation.
The protections that are granted to employees through these statutes include:
An employer may not draft, enforce, or adopt any policies, rules, or regulations that could prevent an employee from acting as a whistleblower.
An employer may not retaliate against an employee who acts as a whistleblower.
Employees who refuse to participate in illegal, fraudulent, or other illicit behavior will not be subjected to retaliation by their employer.
If an employer learns that an employee was previously a whistleblower at another place of employment, they may not be retaliated against.
Unfortunately, retaliation can happen in a number of different ways, and it may not always be obvious that it is occurring. However, some common forms of retaliation that an employee may experience include:
Demotion or termination of an employee
Transferring the employee to a position that may be considered less desirable
Creating more demand on the employee through a change in shift, processes, procedures, or other unnecessary challenges
Providing the employee with a subpar performance review that does not accurately reflect the employee's standard of work
Employers that fail to adhere to the policies and procedures put in place through the law may be subjected to fines as well as other punitive damages. They may be forced to reinstate or reimburse an employee who was wrongly retaliated against. Additionally, an employee reserves the right to seek civil litigation against their employer.
Types of Whistleblower Cases
No two whistleblower cases are similar, and there are several reasons why employees may need to speak up. Common types of whistleblower cases include:
Insurance fraud
IRS fraud
Bank fraud
Medicare fraud
Embezzlement
Abuse of authority
Violations of any state or federal law
Employee discrimination
Failing to adhere to public policies
Involving customers, clients, or income in fraudulent activity
When an employee chooses to bring these types of behaviors forward, they are known as a whistleblower. They work in every industry, including:
Educational entities
Private businesses
Public corporations
Political arenas
Government entities
In addition to reporting the activity upfront, employees could be considered whistleblowers if they help aid in the investigation or by testifying at a trial against their employer.
Qui Tam Claims
A specific type of whistleblower claim is known as a qui tam claim. This particular type of claim occurs when a whistleblower is reporting the behavior of an entity that operates under federal programs or federal contracts. These claims are filed under the False Claims Act.
Any private citizen may file this type of claim if they are aware of or witness retaliation by a federal employer against an employee who acted as a whistleblower. This is used as a part of the California False Claims Act, which "permits a whistleblower to file an action to enforce an Act."
Filing a Whistleblower Claim
If you have been retaliated against after bringing attention to the illicit activity of your employer or a coworker, then you should immediately seek the protection of an employment attorney. With your attorney, you can discuss the facts of your case and review the evidence to determine what course of action should be taken next. Claims are often filed because the evidence proves that an employee was discriminated against because they spoke against a coworker's or employer's illegal workplace activities or they opposed workplace practices that were against state or federal laws. However, the claim ultimately must prove that the retaliatory action was the result of the whistleblowing action and not for another legitimate reason.
In the claim, you and your attorney can seek to prove how the retaliatory action impacted your ability to earn a wage or provide for you and your family. This means proving that, for example, if you were fired, it may have impacted your ability to seek further employment because you did not leave your previous employment on your own terms.
In any claim, it is up to the plaintiff to prove that the actions of the defendant were unlawful. To do this, your attorney can use any evidence that you can provide, including any documentation, electronic communication, and witness statements to piece together the case. They may also utilize a private investigator, who can help further gather evidence and speak with others that may be involved.
FAQs About West Hollywood, CA Whistleblower Retaliation Law
What Is the Average Settlement for Whistleblower Retaliation?
While the circumstances of each case are different, some whistleblower cases can take upwards of three years to resolve. Most successful cases will settle for less than $2 million. While this seems high, there are a great number of costs associated with these types of cases that the settlement helps pay for.
What Are the Punitive Damages for Whistleblower Retaliation in California?
Damages for whistleblower claims can be quite substantial for employers who violate the laws. One of the largest expenses is to the state, and this includes any damages deemed recoverable under the California False Claims Act. The whistleblower responsible for reporting it could be entitled to 50% of that penalty. In addition, if they experience retaliation, they may also be awarded lost wages, attorney fees, and more.
How Do You Prove Whistleblower Retaliation?
The first step to proving retaliation is to first prove that a whistleblower engaged in what is considered a protected activity. This includes any activity that discloses the illegal or fraudulent behavior of an employer. The next step in proving retaliation is to provide evidence that shows how the employer acted in a retaliatory or adverse way towards the employee as a result of the protected action.
Is There a Whistleblower Law in California?
California law protects whistleblowers from retaliation through the California False Claims Act. It is a civil offense for employers to retaliate against any employee or individual who reveals fraudulent, illegal, or unethical behavior in the workplace. In addition, employees are protected by the California Whistleblower Protection Act, which grants them rights protecting them from retaliation by their employer.
California Whistleblower Attorney
Reporting the behaviors of an employer that are against the law, against public policy, or otherwise discriminatory should not be a matter of question. Holding these employers accountable for their actions ensures that all employees, and potential employees, experience the right to work in a safe and supportive environment.
At the Law Offices of Miguel S. Ramirez, we know, unfortunately, that not every employer acts accordingly. We seek to protect those who do the right thing by speaking out against these behaviors. We want our clients to know that, if they experience retaliation because they spoke out, there are options that can further hold their employer financially accountable. If you are the victim of whistleblower retaliation, contact our offices for a consultation today.