West Hollywood Employment Discrimination Attorney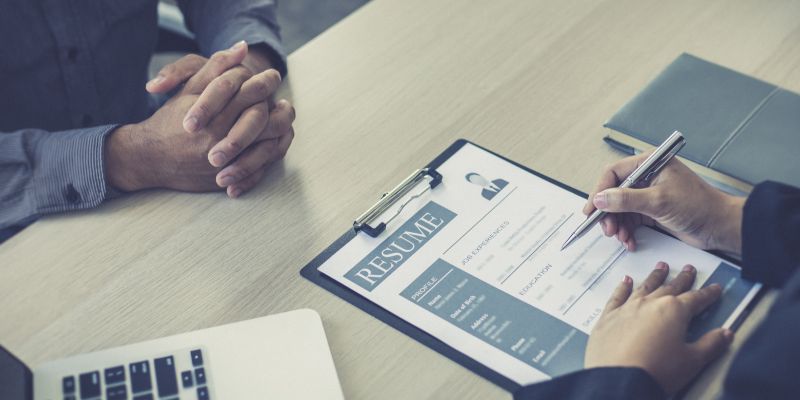 Employees in California have the right to safe workplaces that are free of discrimination. Unfortunately, many employees still suffer from discriminatory employment practices. They are often unaware of the legal protections afforded to them by state and federal law.
When you are in a hostile work environment, it can affect your entire life. It makes it hard to return to work each day. If you are a West Hollywood employee who suffers from workplace discrimination based on a protected characteristic like gender, race, skin color, or religion, you could file a claim against your employer. Working with an employment discrimination attorney can make this process less stressful. It can also provide you with the greatest chance at compensation.
Legal Representation for California Employment Discrimination Claims
In many cases of workplace discrimination in California, an internal investigation will not be enough to address the issue. Discrimination can often be subtle. If you feel internal methods are not addressing the discrimination you face in a timely manner, you should speak with an employment lawyer about filing a claim. The Law Offices of Miguel S. Ramirez can guide you through the claim-filing process. We can help you draft a claim with accurate information. Our firm has been protecting employee rights in California for 20 years. We want to help you recover the damages you are owed.
Why Do I Need a West Hollywood Workplace Discrimination Attorney?
Many employment discrimination claims involve other aspects of employment law, including wrongful termination, harassment, and retaliation. If you were fired because of discriminatory practices, you may believe that your employer can claim at-will employment. However, at-will employment does not mean employers can terminate employees for illegal reasons. Working with an attorney is invaluable for proving that your employer fired you for illegal reasons, such as discrimination.
Workplace discrimination does not always result in wrongful termination. It can also include harassment, denying you a promotion, or giving you unpleasant job duties. If you can prove that these behaviors or your wrongful termination were based on your status as a member of a protected class, you may have a successful workplace discrimination claim.
An attorney can help you find evidence of your employer's discrimination. They can also help you file your claim with the Equal Employment Opportunity Commission (EEOC) or California's Civil Rights Department (CRD). Filing with one or both agencies is often the first step in an employment discrimination case. It is critical that your claim is filed correctly.
Common Types of Workplace Discrimination
Both state and federal laws have protections for employees against discrimination. Whether you are a current employee or a job applicant, it is illegal for an employer or potential employer to discriminate against you based on:
Race or skin color
National origin or ethnicity
Sex, gender, or gender expression
Sexual orientation
Medical conditions, including pregnancy
Disabilities, mental or physical
Age
Religion or religious practices
These protected traits are covered through the EEOC, the Americans with Disabilities Act (ADA), the Family and Medical Leave Act (FMLA), and other federal laws. Many of these protected traits are also listed in California state law. If an employer violates these protections, they may suffer fines and penalties. They may also owe the affected employees damages.
Filing a claim can help you obtain compensation, such as lost wages or benefits. It may also prevent co-workers and other employees from facing the same discriminatory practices.
Filing an Employment Discrimination Claim in West Hollywood
When facing wrongful termination or workplace discrimination, you likely cannot immediately file a civil suit against your employer. First, you file a formal claim with the EEOC. This complaint will explain how your employer discriminated against you. It must provide evidence and other information relating to your employment. You will also explain how this discrimination has affected your life. Your attorney can help you draft a complaint that has essential evidence and is presented in the right way.
The EEOC will review your complaint and determine if it is valid. They will then either pursue action themselves or send you a formal notice of your right to sue. The EEOC will generally pursue a civil claim if multiple employees have suffered discrimination from the same employer and the EEOC has received several complaints. If you receive a right to sue notice, you can file a civil claim yourself without the help of the EEOC.
You may also file a similar complaint with the state CRD. Your attorney knows which agency is better for your circumstances or if you should file with both. The CRD will also decide whether to act itself or send you a right to sue.
Damages Available in Employment Discrimination Claims
If you are sent a right-to-sue letter, you and your attorney can determine what damages are available to you. You can seek compensation for all economic losses in your civil claim. Damages may include:
Lost income and benefits
The cost of filing this claim, including court and attorney fees
Emotional damages
Punitive damages
How much you receive in compensation will depend on the circumstances of your claim. A more severe case with more damages will result in greater compensation. When you work with a discrimination attorney, they can help you maximize the benefits of a civil claim.
What You Can Expect From Your Discrimination Attorney
Working with qualified employment discrimination attorneys is essential to getting the most compensation from your claim. When you receive comprehensive legal counsel, your attorney can aid you from filing your claim to negotiations for a settlement.
Your attorney can use their resources to gather evidence for your claim. Discrimination is often proven using the following:
Direct Evidence: This is generally a statement or internal correspondence from the employer that shows their discriminatory bias.
Indirect Evidence: It may be that other employees with the same protected characteristics are suffering the same discrimination. It may also include evidence that the stated reason for this negative treatment or firing was incorrect or nonsensical. This could mean showing that your work was satisfactory, despite employer claims to the contrary. Although this does not prove discrimination, it does prove that your employer is giving a false reason for firing you. They could therefore have illegally fired you.
It is important to find an attorney you feel comfortable with. Each workplace discrimination claim is unique. Therefore, you need an attorney who tailors their representation for your needs.
FAQs About West Hollywood, CA Employment Discrimination Law
How Do I Report Unfair Treatment at Work in California?
If you are unable to reach an internal agreement, or you feel your complaints are not being taken seriously by human resources, you should file with the Equal Employment Opportunity Commission (EEOC). You can discuss the specifics of your claim with an attorney to determine your ideal legal course of action. However, employees generally need to go through the EEOC or California Civil Rights Department (CRD) before filing a civil claim. If one of these agencies approves your complaint, they may file a claim themselves or send you a right-to-sue notice.
Is a Discrimination Claim Worth It?
Employees who have suffered loss of wages, loss of deserved promotions, loss of employment, or other economic losses can recover compensation for those losses. When you work with an employment attorney, you can maximize those benefits. This can give you greater financial stability and protection from further discrimination and stress. Filing a claim against your employer may prevent other employees from facing the same treatment. If your employer must pay damages, they are less likely to repeat their discriminatory practices.
Can You Sue for Discrimination in California?
If you are discriminated against in your employment or as a job applicant, you may be able to sue the employer who discriminated against you. You have the right as an employee to seek and hold a job free of discrimination based on protected characteristics. However, before you can sue your employer, you must file a formal complaint with the EEOC or CRD regarding your treatment. If they approve the complaint, they will issue you a right to sue notice. You can then file a civil claim.
How Much Does an Employment Lawyer Cost in California?
California employment lawyers could charge an hourly rate or work on a contingency basis. A contingency fee means the attorney is only paid if you win the settlement. They will receive a percentage of the compensation. The percentage fee or the charged hourly rate will depend on several factors, including:
The attorney's experience
Their knowledge of your type of claim
How complicated your situation is
The length of time your claim is expected to take
You always want to discuss charging rates with attorneys before you begin working together.
The Law Offices of Miguel S. Ramirez: Your Workplace Discrimination Lawyer
When you are a victim of employment discrimination, it is understandable that you feel alone. However, know that you can hold your employer accountable and protect your employee rights. No one should have to suffer workplace discrimination. When you work with a West Hollywood employment discrimination attorney, you can get financial compensation for the harm done to you.
At the Law Offices of Miguel S. Ramirez, we have 20 years of experience assisting and defending the rights of California employees. We use this experience to help you get what you deserve. Our firm can provide you with counsel in this difficult time. Contact our team today to see how we can give you comprehensive legal representation.