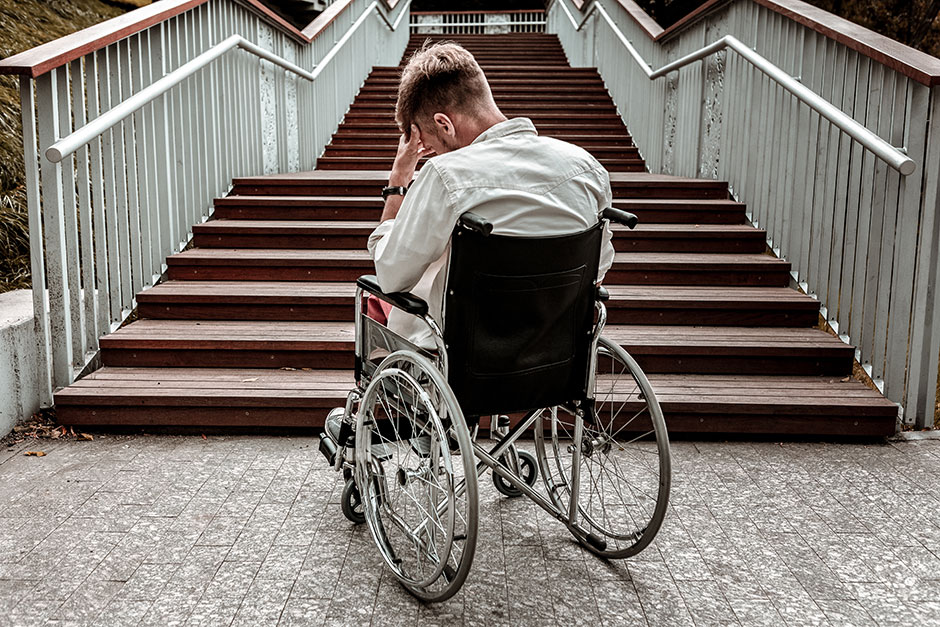 Many people struggle with disabilities every day, and there are legal protections in place to ensure that Americans with disabilities can work and support themselves with some assistance from employers. Unfortunately, not all disabled workers receive the support and fair treatment they are legally entitled to expect from their employers. Disability discrimination affects thousands of US workers each year, and many are unaware of the legal remedies available to them.
Legal Representation for Beverly Hills, CA, Disability Discrimination Claims
Attorney Miguel S. Ramirez has more than 20 years of professional legal experience representing clients throughout the Beverly Hills, CA, area in a wide range of cases. We understand the stress and uncertainty that follow an incident of discrimination and that many people in this situation may not know their options for legal recourse. The Law Offices of Miguel S. Ramirez can provide the counsel and support you need to navigate a complex disability discrimination claim efficiently.
Benefits of Working With a Beverly Hills Disability Discrimination Lawyer
It can be daunting for any employee to imagine suing their employer. However, a successful disability discrimination claim requires more than a simple civil action. There are specific laws at the state and federal levels to legally protect disabled Americans from mistreatment from employers. For example, the Americans with Disabilities Act (ADA) imposes specific legal requirements on US employers regarding disabled employees. In addition, the Equal Employment Opportunity Commission (EEOC) is the federal agency responsible for enforcing the fair labor laws of the US across all industries.
An experienced Beverly Hills disability discrimination attorney can help you determine which laws an employer has violated and the best path forward for your claim. You will likely need to file an EEOC complaint before proceeding with a civil action against your employer, and your attorney can assist with this process. Once the EEOC approves your claim, you will be able to move forward with your case. The ADA upholds strict penalties for violations of the disability discrimination laws of the US, and the affected employee is likely entitled to civil damages as well.
It will be much simpler for you to confidently approach your claim when you have experienced legal counsel handling your case proceedings. The Law Offices of Miguel S. Ramirez can help you build your EEOC claim, manage interactions with EEOC representatives on your behalf, and then proceed to compile your civil claim against your employer. Ultimately, you are most likely to win your case and maximize your recovery with the help of an experienced Beverly Hills disability discrimination lawyer.
Understanding the Americans With Disabilities Act and Disability Discrimination
The ADA is one of the most important labor laws in the country, and it is relatively straightforward in its requirements. The ADA upholds that an employer cannot discriminate against a job applicant or an employee with a disability, and employers must provide "reasonable accommodations" to disabled employees. For example, some individuals with specific disabilities are physically unable to perform certain job duties. If a disability physically prevents an employee from handling a particular work requirement, then the employee would not be legally qualified for the job. However, if the disabled employee can handle the position's responsibilities with a reasonable accommodation, they are legally eligible for the job.
The term "reasonable accommodation" is relatively open to interpretation, and time can define many possible things. For example, some employees need simple physical ergonomic adjustments to their workplaces, such as certain types of desks or wheelchair accessibility features. Others may require different electronics, such as special computer monitors or magnifying devices for fine detail work. It is also possible for a "reasonable accommodation" to define a slightly modified work schedule that allows an employee to receive treatment for an ongoing condition.
As long as the employee's accommodation does not impose an "undue hardship" on the employer, the employer must make the accommodation for the disabled employee. Failure or refusal to do so can amount to disability discrimination, as can refusal to hire a disabled applicant to avoid the need to address any reasonable accommodations the applicant may require if hired. In addition, it's unlawful for any employer to discriminate against a job applicant purely due to a physiological disease, anatomical difference, disfigurement, or medical condition that, with reasonable accommodation, would not prevent the applicant from handling their job duties. Employers also may not discriminate on the basis of severe medical conditions that may resurface later, such as cancer. For example, an employer could not deny employment to an applicant who recently recovered from cancer due to concern that the condition could reemerge and the employee would require medical leave.
Disability discrimination can apply to temporary conditions as well as permanent disabilities. For example, if an employee requires a reasonable accommodation due to complications from a recent injury, or if the employee is pregnant or breastfeeding, the employer must provide reasonable accommodations for these temporary conditions. Failure to do so can equate to disability discrimination, and the employee would have grounds for legal recourse.
Proving Disability Discrimination
If you intend to take legal action in response to disability discrimination in your workplace, you may not know how to obtain evidence substantiating your claim. Success with a disability discrimination claim requires proving that the employer in question knew of your medical condition or disability and unlawfully based a job-related decision on this condition or disability. Some of the most commonly reported examples of this in California include:
Noncompliance with employers' responsibilities under the ADA, such as refusal to grant a reasonable accommodation to an employee with a medical condition or disability.
Failure or refusal to abide by the terms of the Family and Medical Leave Act (FMLA) at the federal level or the California Family Rights Act (CFRA) at the state level. These laws permit employees to take unpaid leave to address medical issues with job security ensured upon their return.
Hiring discrimination based on a disability or a perceived disability.
Wrongful termination of an employee based on the employee's disability or medical condition.
Refusal to participate in the ADA's interactive process, a series of legal interactions between the ADA and an employee to determine if the employer has violated ADA regulations.
Your Beverly Hills disability discrimination lawyer can help you determine the nature of your employer's misconduct and assist you in gathering the evidence you may need to prove that your employer violated state or federal law.
A successful disability discrimination claim can potentially allow you to obtain various forms of compensation. For example, you could be reinstated to your previous position, if desired, awarded compensation for lost income and benefits, and even have the ability to claim compensation for intentional infliction of emotional distress from your employer. Additionally, a successful disability discrimination case may prevent others from experiencing similar treatment from the employer. The ADA imposes strict penalties for employers that violate disability discrimination laws, so an employer will be unlikely to take similar action in the future after facing liability for disability discrimination.
FAQs About Beverly Hills, CA Disability Discrimination Law
How Do You Prove Disability Discrimination Under the ADA?
This part of a disability discrimination claim will vary from case to case. You may need to gather records of correspondence with the defendant in your claim and speak with current or former employees about whether they had similar experiences with the defendant or overheard discriminatory statements from the defendant. Your Beverly Hills disability discrimination attorney can provide valuable guidance regarding how you will need to prove the truth of your case.
How Do I Know If My Condition Qualifies as a Disability?
Federal and California state laws provide relatively broad protection for workers with disabilities and medical conditions. These laws cover most permanent medical conditions and disabilities, and many temporary conditions also qualify for legal protection. If you are unsure whether your unique medical needs fall within the scope of protection offered by the ADA, it's best to consult an experienced attorney.
Can I Recover Damages for a Disability Discrimination Claim?
If the EEOC determines you experienced unlawful discrimination based on a medical condition or disability and the agency decides you can file a civil claim, your Beverly Hills disability discrimination lawyer can help you hold the employer accountable for a range of damages. You could seek reinstatement with a reasonable accommodation that was previously requested, or you could seek compensation for lost income and benefits if you were wrongfully terminated or denied employment. Your Beverly Hills disability discrimination lawyer may also help you recover compensation for your employer's intentional infliction of emotional distress.
How Long Will My Disability Discrimination Case Take to Resolve?
Most disability discrimination claims must pass through the EEOC review process, and it can take up to 180 days for the EEOC to respond once a claim is filed. However, the actual case proceedings involved in a disability discrimination case often take several months to resolve. Your attorney can provide a rough estimate of the timeframe your case will likely require.
The Law Offices of Miguel S. Ramirez can provide the counsel and support you need for your disability discrimination case. If you would like to discuss your legal options with an experienced Beverly Hills disability discrimination lawyer, contact us today to schedule your consultation.