Beverly Hills Reasonable Accommodation Attorney
Every American has the right to work free of discrimination, and there are various laws in place aimed at protecting workers' rights in Beverly Hills and throughout California. The Americans With Disabilities Act (ADA) is a federal law that applies to anyone with a covered disability or medical condition. Disabled Americans have the right to work with reasonable accommodations from their employers for their medical needs.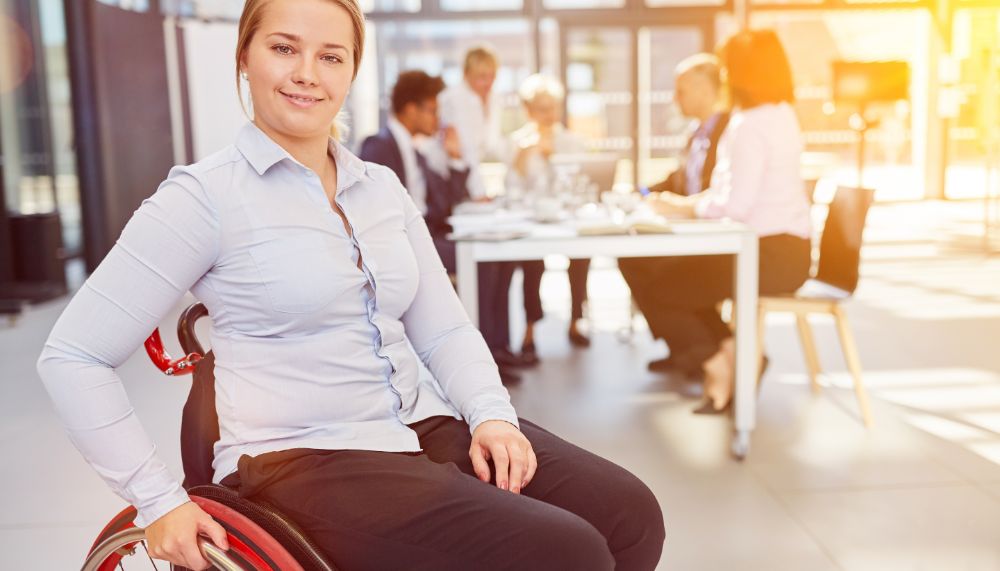 Legal Counsel for Beverly Hills, CA, Reasonable Accommodation Disputes
Unfortunately, many people in California experience disability discrimination in the form of "failure to accommodate."An employer may claim that a disabled employee's request for accommodation would present an unreasonable burden, but an experienced attorney can help them prove otherwise. The ADA is very strict regarding the legal obligations of employers in the United States. When you believe any employer has violated your rights under the ADA or the other workplace fairness laws, an experienced Beverly Hills reasonable accommodation attorney is the best resource to consult.
Benefits of Legal Counsel for a Reasonable Accommodation Dispute
The attorneys at the Law Offices of Miguel S. Ramirez understand that you are likely to have many legal questions when you suspect an employer has violated the ADA. The sooner you speak with an attorney, the easier it will be to obtain and preserve the evidence you may need to substantiate your claim. Working with an experienced Beverly Hills reasonable accommodation attorney means easy access to the answers you need to your most pressing legal questions.
Our firm can assist you in navigating the legal proceedings you face regarding a reasonable accommodation dispute. If you intend to hold your employer accountable for violating the ADA and securing compensation for your damages, it's best to start your legal proceedings as soon as possible for the best chances of success. Our team can provide detail-oriented and responsive legal counsel from every stage of your case, from an initial claim to the Equal Employment Opportunity Commission (EEOC) until you secure a settlement from the defendant.
Ultimately, hiring legal counsel to assist you with your reasonable accommodation dispute in Beverly Hills, CA, significantly improves your chances of success with the civil action. Additionally, you will be more likely to maximize the recovery you obtain with the help of your attorney. The lawyers at the Law Offices of Miguel S. Ramirez aim to help every client they represent maximize the compensation they obtain from their successful reasonable accommodation claims in Beverly Hills.
Compensation for Damages in California Employment Cases
Workplace discrimination involving disabilities can take many forms. Unfortunately, many disabled workers sustain prolonged periods of adverse treatment and hostile work environments instead of receiving the reasonable support they need to do their jobs. Many people in this position ultimately do not realize the full range of their legal options and the recovery available to them until they have legal representation advising them.
A successful claim against a current or former employer for an ADA violation serves several purposes. First, if you lost your job, experienced emotional distress, or endured discrimination because of your disability, a successful claim could hold your employer accountable for the damage they've caused. Your attorney can help you calculate the total economic damages you can include in your civil suit. They can also assist you in determining a fair amount of non-economic damages to seek in your claim. Finally, the defendant is responsible for the intangible losses they inflicted, such as your emotional distress.
When you choose the Law Offices of Miguel S. Ramirez to assist you with a complex reasonable accommodation dispute, our goal is to maximize the compensation you obtain and to hold your employer accountable for their actions. Successful disability discrimination claims help to prevent similar mistreatment from occurring in the future. For the best chances of ensuring the defendant's accountability and maximizing your recovery, it's vital to consult an experienced attorney as soon as possible after any form of disability discrimination in Beverly Hills, CA.
What to Expect From Your Beverly Hills Reasonable Accommodation Attorney
Before you can file a civil lawsuit against an employer in California, you must prove they violated the workplace fairness laws of California and/or the United States. The ADA applies to all Americans, and California state lawmakers support and enforce the ADA in its entirety. Your Beverly Hills reasonable accommodation attorney will help you file a claim with the EEOC that begins the recovery process.
The EEOC will appoint an investigator to your claim and review the details to ensure it is legitimate. In most cases, the EEOC will conduct a review of the employer and contact them with information. Any employer faces strict legal penalties if they interfere with an EEOC investigation or refuse to comply with the EEOC's requests for information for any reason.
Your Beverly Hills reasonable accommodation attorney will help you complete your claim submission by explaining in detail how the defendant failed to meet their legal obligations under the ADA. In addition, your attorney can help prove the accommodation you requested was fair, reasonable and presented no undue hardship to the defendant. Some of the most commonly requested workplace accommodations include:
Modified work schedules to account for medical appointments. Employers are typically expected to adjust workers' schedules around their medical needs. However, this may be occasional, or an employee may need a different work schedule due to the time their commute requires because of their disability.Therefore, the requested changes should be deemed reasonable as long as the modified schedule does not pose a net loss to the employer's operating expenses.
Minor accessibility equipment and ergonomic workplace supplies. Some employees have disabilities that interfere with eyesight, hand-eye coordination, or fine motor functions. As long as they can perform their job duties with moderate accessibility equipment designed to address their needs, their employer should provide what they need.
Modified presentation of orientation and training materials. An employee may be unable to use the standard format for on boarding and training. They may need the material in digital or print, formatted in large type, or with other modifications. Adjusting these materials should not cause any excessive cost to the employer and should therefore qualify as reasonable accommodations.
When an employer refuses a reasonable accommodation, the EEOC may compel them to complete the request and/or recommend penalties for the defendant, such as the plaintiff's damages, the cost of filing their legal action, and other compensation that reflects the unique details of the case.
FAQs About Beverly Hills, CA Reasonable Accommodation Law
How Do I Know If an Accommodation Is Reasonable?
The term "reasonable accommodation" may seem a bit vague, but this applies to any request for a modification to a workspace that entails no direct threat or undue hardship for the employer. If your medical condition requires any type of modification to your workplace, it's worth consulting with an experienced employment attorney to determine whether it's a reasonable request.
What Are the Penalties for a Reasonable Accommodation Violation?
An employer found to have violated the ADA faces fines in addition to the civil penalties from the civil action filed by the plaintiff. Additionally, the employer may be compelled to enact internal policy changes to ensure that subsequent violations do not occur. The EEOC typically provides a claimant with guidance as to what they can expect regarding a defendant's penalty.
Who Is Eligible to File a Request for a Reasonable Accommodation?
The ADA and its various protections apply to all American workers, regardless of whether they are entering a new job with a medical condition requiring accommodation or returning to a previous job after acquiring a disability. If you are unsure whether your condition meets the legal definition of a disability, your attorney can provide guidance on this subject to determine your eligibility to file a claim.
How Long Will My EEOC Claim Take?
The EEOC typically delivers responses to workplace discrimination claims and reports of ADA violations within 180 days. The time your case will require hinges on the scope and severity of your experience, the nature of the damages you sustained, and whether the defendant engaged in any fraud or deception to hide the disability discrimination in question.
Is It Worth Hiring an Attorney for a Reasonable Accommodation Dispute?
Hiring an experienced Beverly Hills reasonable accommodation attorney to represent your civil claim significantly boosts your chances of reaching a suitable outcome. Depending on the nature of the defendant's actions, you may be able to hold them accountable for the cost of bringing your action in addition to your other damages.
The attorneys at the Law Offices of Miguel S. Ramirez understand that you probably have many questions regarding any violation of your rights under the ADA. While it may seem difficult to see how you can hold the defendant accountable for their actions, the right attorney can assist you in developing a comprehensive strategy that meets the unique needs of your case. Our team is ready to assist you with your ADA claim; contact us today and schedule a consultation with a Beverly Hills reasonable accommodation attorney you can trust.