Beverly Hills, CA Wrongful Termination Attorney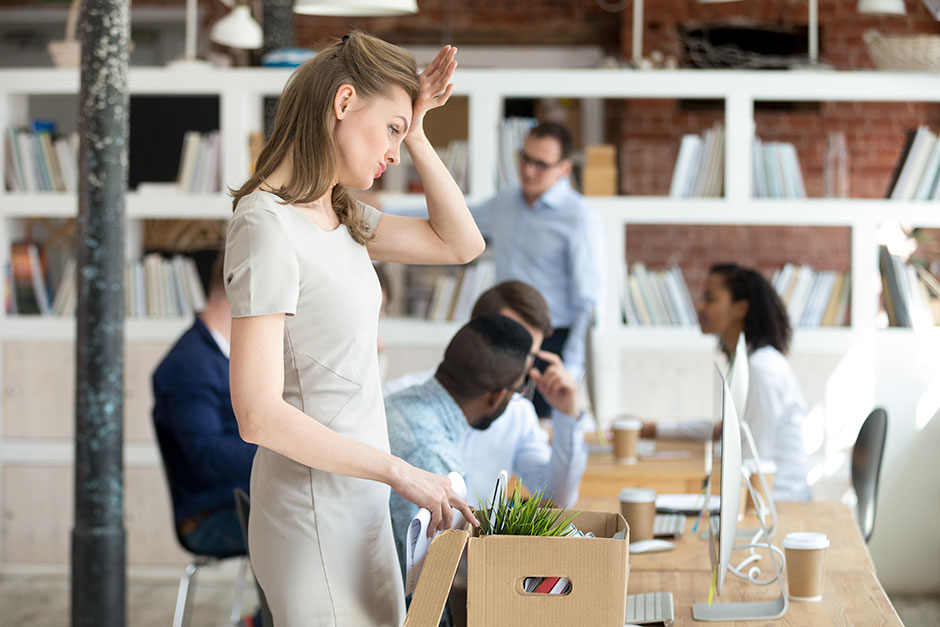 Your employment is central to your lifestyle. The income you earn allows you to support your family, meet your basic needs, and engage in hobbies and social activities. Without this income, most people would be in serious financial trouble. Being terminated from a job is an extremely stressful life event. However, when you have been wrongfully terminated, the stress is often compounded with anger, resentment, and fear.
Fortunately, federal and state employment law prevents employers from firing their employees over certain issues and events. A wrongful termination case can help you to recover your financial losses after being fired and ensure that your former employer faces consequences for breaking the law.
With the help of a wrongful termination lawyer, you can take action against your employer and protect your family from financial insecurity.
The Law Offices of Miguel S. Ramirez: Your Beverly Hills Wrongful Termination Lawyers
For over 20 years, our law firm has been protecting employees from illegal employer behavior. We are passionate about employee rights, and we work diligently to make sure all employees know and exercise their employment rights. We fight tenaciously for our clients in the courtroom, giving them the very best chance at receiving proper compensation for the abuse that they have endured.
Though our wrongful termination lawyers are ruthless in the courtroom, we are patient and compassionate in our individual meetings with clients. We understand that being wrongfully terminated can bring up complicated feelings, and we respect your vulnerability. We will work with you to develop an airtight argument in your favor, giving you the best chance to receive the compensation that you rightfully deserve.
What Is Wrongful Termination?
The law stipulates that an employer cannot fire their employees for certain protected reasons. If they do terminate an employee for an illegal reason, the employee can take legal action against their employer to recover some of the lost income that they have suffered.
These cases can be confusing because many people believe that their termination was wrongful even when it was not. Remember, an employer does not need a reason to terminate an employee in California. However, if they do fire an employee for an illegal reason, they are liable.
An employee cannot be fired for:
Taking parental leave
Reporting sexual harassment or abuse
Pregnancy
Reporting wage and hour violations
Whistleblowing in good faith
A protected trait such as race, gender, sexuality, nationality, ethnicity, religion, age, or disability status
Taking medical or family leave under FMLA guidelines
If your contract outlines limited reasons that you can be terminated, then wrongful termination would also include firing you for any reason not outlined in your contract. This is called a breach of contract.
Many employers will not simply admit that they are firing you for one of these reasons. However, if you notice a correlation between one of the above events and your termination, you may be able to open a wrongful termination case with the help of a qualified attorney.
Why Do I Need a Beverly Hills Wrongful Termination Lawyer?
When you are terminated from a job, it can be tempting to try to represent yourself in court to save some money. This is never a good idea. Most people who represent themselves lose their cases because they lack the experience and skills to properly present their arguments in court. Even if they are in the right and their employer is in the wrong, many people lose when they forgo legal representation.
You can earn a significant amount of compensation for wrongful termination. This money can help your family to survive while you find other employment. This support is crucial for many families, and it is not a good idea to jeopardize this financial support by representing yourself. An attorney is the safest option.
Finally, your case may expose and stop a pattern of behavior. If your employer is not charged, they may continue to wrongfully terminate employees without consequences. Your case can help put an end to serious illegal activity in your former workplace, which has the power to benefit many other people.
Sexual Harassment and Wrongful Termination
If you are being sexually harassed at work, you have the legal right to report the activity and take action. Your employer is legally bound to protect you from this type of behavior and take steps to stop it. Unfortunately, some employers find it easier to terminate an employee.
If you are terminated after coming forth with sexual harassment concerns, remember your rights. You can form a wrongful termination case against your employer.
Pregnancy and Wrongful Termination
If you are pregnant, were recently pregnant, are planning to become pregnant, terminated a pregnancy, or are planning to terminate a pregnancy, your employer cannot fire you. Reproductive rights laws prevent discrimination based on pregnancy, as your employer should not be involved in your family planning. File a wrongful termination case right away if you believe that your pregnancy led to wrongful termination.
Proving Wrongful Termination
Wrongful termination can feel difficult to prove, but with the help of a qualified attorney, you can build an effective case.
The best thing you can do is retain any communication that you had surrounding your termination. If you are terminated in person or over the phone, ask for a written letter of termination with detailed reasoning. Though they may not expose themselves explicitly, these pieces of evidence can help build your case.
Timing is central to proving wrongful termination. The more time that lapses between the event and your termination – or your termination and legal action – the more difficult it will be to prove a connection. You should begin to take legal action as soon as you are terminated for the best results. If very little time has passed between the event and your termination, it will be easier to prove that there was a connection.
Exposure of Information
Some people do not file wrongful termination cases because they do not make the connection between an employer discovering protected information and their termination. For example, if an employee puts up a photo of his husband and he is fired the following day, he may have been wrongfully terminated.
Pay attention to new photos, messages, or information that you share about protected situations and classifications. Always assume that anything you share with one coworker or friend can get back to your employer. Telling a single coworker about your pregnancy can easily make it back to your boss and be the reason for your wrongful termination. Be sensitive to what you divulged in the days and weeks leading up to your termination. These can help prove your case in court.
FAQs About Beverly Hills, CA Wrongful Termination Law
How Much Is a Wrongful Termination Claim Worth in California?
The average payout for a wrongful termination case is $35,000. However, your compensation will ultimately depend upon your unique scenario. The court will take into account the amount of damage the termination caused, the severity of the actions, and how serious the case is overall. Generally, payouts range from $5,000 to $100,000.
Can You Sue for Wrongful Termination in California?
If your employer breaks the law and fires you for an illegal reason, you can take legal action and sue them for damages. This requires the help of an experienced employment law attorney who has experience in wrongful termination cases. Be sure to look for someone with direct experience in cases like yours.
How Do I Prove Wrongful Termination in California?
There are many ways that you can build your case against your employer. Save all of your correspondence from the weeks and months leading to the termination. Ask for a written notice of termination with detailed reasoning. Record any conversations with your boss or HR representative if you can gain consent beforehand. Write out a timeline of your activities before you were terminated. Get a full copy of your employee file. Finally, find an attorney with significant experience.
How Long Do You Have to Sue for Wrongful Termination in California?
You have three years after the date of your termination to sue your employer. However, it will become increasingly difficult to win your case the longer you wait. The best course of action is to seek out legal help as soon as you realize that you may have been wrongfully terminated. This way, evidence is preserved, and the timeline is still fresh in your mind.
Contact the Law Offices of Miguel S. Ramirez
For over 20 years, our team has been helping employees to stand up to illegal and unfair employer habits. We understand the toll that wrongful termination can take on your mental health, family, financial situation, and overall well-being. We will do everything in our power to support you during this time and will help you to build an effective case against your former employer. No one should lose their job for an illegal reason.
For more information on our firm and how we can help you, get in touch with the Law Offices of Miguel S. Ramirez online today.