Beverly Hills, CA Wage and Hour Attorney
California law aims to protect workers by guaranteeing fair wages, safe working conditions, and proper payment schedules. Unfortunately, despite these standards, many employers do not pay their employees in the manner that they should. This can lead to financial issues for the employee and a feeling of helplessness in the face of unfair payment.
Your employment is an important aspect of your life, and you should be able to rely on your pay to support your family and lifestyle. Without a reliable income, you may face stress, debt, housing problems, food shortages, and many other serious conditions. Fortunately, you can take action if your employer breaks wage and hour laws.
With the help of an employment lawyer, you can bring your case forward in court. Through this process, you and your attorney will hold your employer responsible for breaking the law and fight for the compensation that you rightfully deserve.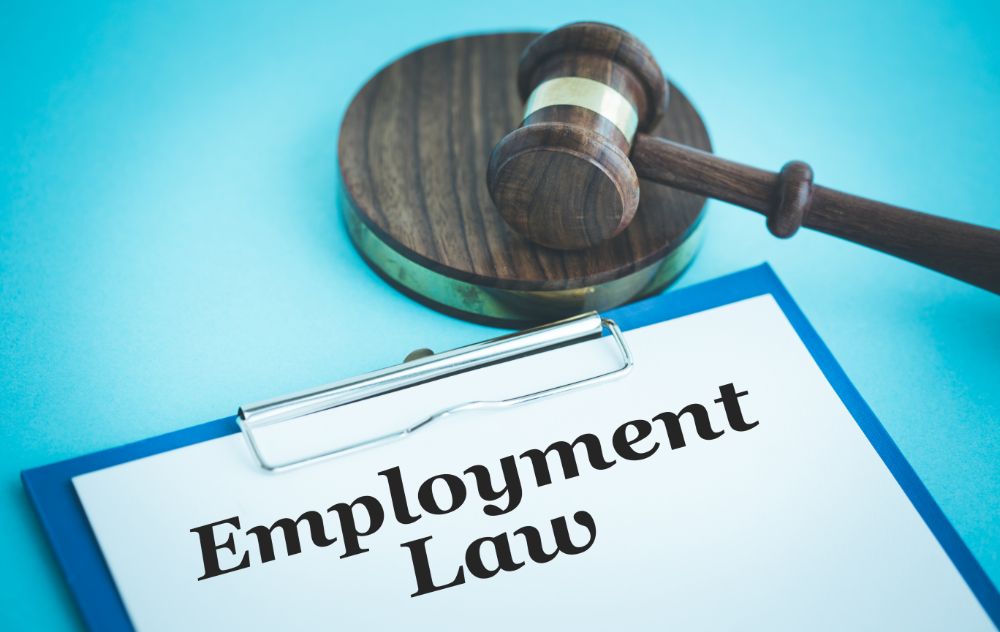 The Law Offices of Miguel S. Ramirez: Your Beverly Hills Wage and Hour Lawyers
For over 20 years, our law firm has been fighting for the rights of Beverly Hills, CA workers. We understand how devastating improper payment can be, and we will do everything in our power to help you earn the compensation that you deserve. No one should work hard for little or no pay. We will uphold the law to ensure that you are not financially slighted by your employer.
No matter what your case may entail, you can trust our firm to fight for you. We are passionate about workers' rights, and we are constantly working to create better working conditions for everyone. This means resolving wage and hour disputes, correcting overtime errors, and holding employers accountable when they fail to follow the law. No other firm in Beverly Hills is as experienced and passionate as our team at the Law Offices of Miguel S. Ramirez.
Why Do I Need a Wage and Hour Attorney in California?
Sometimes, wage and hour errors are honest mistakes that an employer will quickly rectify after it is brought to their attention. More often, however, employers break wage and hour laws intentionally. Because of this, they will not be quick to admit their error. They will likely argue with you and deny that they have done anything wrong. This can be difficult to navigate without a legal expert on your side.
Most employers have access to legal resources, including attorneys who can defend them in court. If you enter legal negotiations with your employer, it will be extremely difficult to properly argue your rights with their attorneys. Without training, they will quickly convince you that you do not have a case and pressure you to drop the charges.
You deserve to be paid fairly and in accordance with your contract. It is worth hiring a strong wage attorney to help you so that you can get what you are owed. By taking legal action, you can also help to stop your employer from stealing from other employees and continuing to violate the law. It is important to navigate this process correctly and with proper legal representation.
What Is a Wage and Hour Dispute?
Wage and hour disputes occur when an employer does not pay an employee what they are owed. This can happen in several different ways, including:
Paying an employee less than the minimum wage
Failing to pay an employee overtime when they have earned it
Misclassifying an employee to avoid paying them correctly
Failing to follow break and mealtime payment laws
Other unique situations may arise to create a wage and hour dispute, though these are some of the most common examples. Anytime you believe that your employer is paying you incorrectly, you can benefit from the help of a wage and hour attorney.
Overtime Violations
One of the most common categories of wage and hour disputes is overtime violations. Overtime laws are strict about how many hours an employee can work on a given day and within a given week. If an employer has an employee work more than these hours, they must pay the employee 1.5 times their normal hourly rate as increased compensation for their time.
The law stipulates that no employee can work more than 8 hours in a single workday nor more than 40 hours in a single work week. Any more than this and the employee deserves overtime pay at 1.5 times their normal hourly wage. For example, if you make $16 per hour and you work 9 hours in a single day, your ninth hour must be paid at a rate of $22 per hour. This applies to weekly hours too. If you work 42 hours in a week, the extra two hours must be paid at a rate of 1.5 times your normal wage.
Contrary to popular belief, salaried workers are entitled to overtime as well. If your employer fails to pay you extra for any hours beyond 8 per day or 40 per week, they are committing an overtime violation. You have the right to seek proper payment restitution through the court system.
Misclassification of Employees
There are some employees, such as independent contractors, who are exempt from overtime pay. This is because these employees work for themselves and often set their own schedules. If they are working on a project for a company that requires more than 40 hours per week or 8 hours per day, they are in control of their time and can easily deny the project request. Contracted employees are not in this position, which is why overtime and other wage laws apply.
Unfortunately, some employers misclassify their employees to save money. If you are a standard hourly worker but are classified as an independent contractor, you are losing money and benefits that you rightfully deserve. You are likely also paying more in taxes than you should.
If you believe that you have been misclassified, contact a Beverly Hills wage and hour attorney right away. We can help you to get reclassified and recoup the money that should have been given to you.
Minimum Wage Violations
The federal and state governments set a minimum wage to ensure that everyone is being paid fairly for their time. The federal minimum wage is $7.25 per hour, while the California minimum wage is $15.50 as of January 1, 2023. An employer is obligated to pay whichever minimum wage is higher, so all non-exempt California employees should earn at least $15.50 beginning in 2023.
If your employer is paying you less than this hourly rate, they are violating the law. Wage laws are intended to protect workers from unfairly low pay, and you have the right to take action if your employer is ignoring the law.
These laws apply to salaried workers as well. If you are salaried, your salary should be the equivalent of $15.50 per hour or more. If it is not, you should seek legal counsel.
FAQs About Beverly Hills, CA Wage and Hour Law
Can You Sue Your Employer for Not Paying You?
If your employer fails to follow employment laws and is underpaying or failing to pay you, you can sue them. It is usually most effective to bring your concerns forward to your boss or human resources representative to ensure that the payment error is not clerical. If they argue with you about what should be paid, you should find an attorney right away. Do not sign anything without the support of an attorney.
What Happens If Your Employer Doesn't Pay You on Time?
If your employer does not pay you on time, submit a request for your payment in writing. If they still fail to pay you, contact an attorney right away. We can help you to file a complaint with the state labor department and help you build a case against them. Ultimately, they will have to pay you what they owe you, and in some situations, they may have to pay interest or penalty charges as well.
How Much Does a Wage and Hour Lawyer Cost?
All attorneys charge differently, so speak with potential attorneys about their payment structure before you hire them. Usually, attorneys charge by the hour, so the final price may depend upon the complexity of your case and the length of time it takes to resolve it. In some situations, your settlement will cover your attorney fees and costs.
What Does a Wage and Hour Lawyer Do?
A wage and hour attorney helps you to build a case against your employer when your employer has failed to pay you what you are owed. We use state and federal law to prosecute your employer and make sure that they face the consequences for underpaying or failing to pay their employees.
Contact the Law Offices of Miguel S. Ramirez
Our team is ready to take your call and help you with your wage and hour dispute, no matter what it may entail. For more information or to begin the legal process, contact the Law Offices of Miguel S. Ramirez online today.